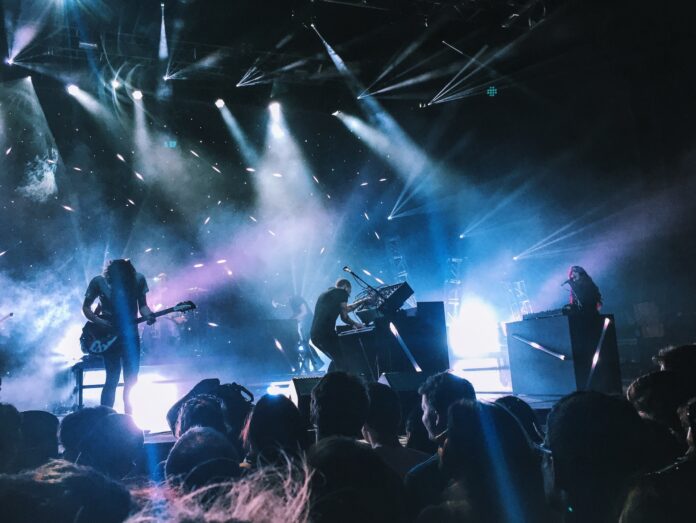 When planning a private event, entertainment is one of the top considerations to ensure guests have an enjoyable time. While there are countless options available, few choices sustain the attention of guests for long. Music has always been the leading entertainment at any type of event, from weddings and bar mitzvahs to non-profit fundraisers and corporate events. Instead of cueing up a playlist, investing in live music will add massive value and serve as a once-in-a-lifetime experience. Here are a few ways a celebrity headliner can spice up your next private event.
Attract an Audience
Why should I hire a celebrity headliner for my private event rather than choosing other entertainment? Nothing draws a crowd quite like hiring a celebrity headliner to perform. Popular artists generate interest surrounding your event, with guests enthusiastic to attend the exclusive private performance. This increases demand for attendance and consequently increases revenue, which is particularly beneficial for events that require a charge for admission, like fundraising events. For private social events, hiring an A-list band ensures that guests will attend – and stay throughout the entire event.
Generate Buzz and Brand Awareness
Hiring live music generates serious buzz about your event and organization, especially if they're a celebrity headliner. Having your private event associated with a high-profile name will garner significant attention on- and offline, generating buzz for your event and your organization. Even those that aren't attendees will be interested! In addition to the demand for attendance and increased ticket sales, you'll gain a new audience of supporters. How? Association with a celebrity headliner can position your brand as being relevant and connected to popular culture, which is valuable for connecting with audiences. It also creates visibility among unreached audiences and markets. 
Create Excitement During the Event
Anyone who has attended a live band performance can attest that it creates an atmosphere unlike any other. Live music is interactive and entertaining, meaning attendees will remain engaged with the entertainment at hand – without any strayed attention. They'll feel like they're a part of something truly special, helping to boost corporate and employee morale, build camaraderie, and ensure an enjoyable, unique experience.
Set the Tone
When planning any event, setting the right tone is essential to the event's overall success. You don't want guests to be disinterested or disconnected from your event. Live music will strongly influence your guests' mood and the energy of the space – which are two facets that can't be underestimated. 
For example, if you're throwing a company-wide event to boost morale, you want to keep the mood upbeat and fun. A celebrity headliner will get employees up and moving and keep them inspired to keep working for your company. For not-for-profit events, live bands can match the intended tone for the evening. Donors, board members, and attendees will feel a great sense of appreciation for your organization and event, placing them in a positive frame of mind to support your organization now and in the future.
Build Connections
A shared appreciation of live music brings people from all walks of life together effortlessly because it makes guests comfortable enough to socialize. From different generations of wedding guests to board members and attendees at a fundraising event, it can forge connections that may not have previously been possible or simple. 
At a corporate event, music can create a sense of commonality between different departments, the CEO and supervisors can bond with employees, and everyone is offered the opportunity to create valuable networking connections. Non-profit organizations can network and find new sponsors and donors. Friends and family are brought together at anniversaries and birthday parties. The possibilities are endless.
Provide a Memorable Experience
A good event is enjoyable. A great event is memorable. A band's live performance leaves a lasting impression on guests long after the event has ended. This is because live music creates special moments, such as the experience of hearing your favorite song in person, being part of something exclusive, and connecting with others through that music. Your attendees will always remember that event, inspiring future support for organizations and causes and providing guests with a VIP experience they'll never forget.
Liven Up Your Event with Live Music
Finding the right type of entertainment for private events may be difficult or daunting because you want entertainment that will captivate guests' attention from start to finish. Though there are a myriad of options, having a live band perform guarantees success. Hiring a celebrity headliner will instantly generate buzz and visibility, help forge networking connections, and create unmatched excitement and anticipation. For your next private event, consider having a live band to give your guests a once-in-a-lifetime experience they'll never forget.