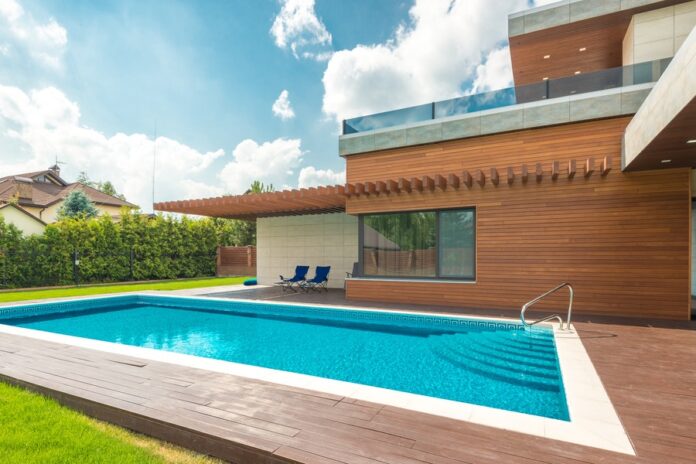 If you are planning to build a pool on your property, there are a lot of things to consider. What style will you choose? Who will install it? What about landscaping? How much will it cost? Building a pool is an investment like any building or improvement to your property. And like any investment, you should do a bit of planning before you get started to avoid hang-ups or potential pitfalls. 
Building a pool takes time and money, and once it is installed, you will be responsible for maintaining it and keeping it up to code. Before you start breaking ground, take some time to really plan out your needs and wants. 
4 Planning Tips to Remember Before You Start Building a Pool
Need some help making a plan before hiring a pool contractor? Our swimming pool builders South Florida offer these 4 tips:
Determine Your Budget
It's easy to look at averages and estimates online and think you have a pretty good idea of how much a pool will cost. However, it's a bit more complicated than that. There are a lot of things to consider that may affect the cost of building a pool, such as the shape and size of your lot, whether it is flat or hilly, the type of pool you want, landscaping, decking, fencing, and more. 
Based on all of these factors, the cost of installing a pool could range from $1,000 up to $100,000 or more. Some basic considerations are:
In-ground pools are more expensive than above ground pools. 

Gunite or concrete is more expensive than fiberglass. 

Adding decking or fencing will add to the overall cost. 

If you live on a hill or have an odd shaped lot, the cost of construction will be higher. 

The more accessories you add, the more expensive the project will be. 
Don't Forget Ongoing Costs
Another thing to consider when planning to build a pool is the fact that there will be ongoing costs. Long after the construction crew has cleaned up, you will be responsible for things like: 
Chemicals:

Pool chemicals cost, on average, $50 to $100 per month. 

Opening or Closing:

Opening or closing your pool for the season requires a bit more thorough cleaning and some additional chemicals. Generally, this costs around $100 to $350. You can do this yourself, or hire a pool maintenance company for help. 

Maintenance:

All pools require maintenance to keep them functioning properly. Vinyl liners, for example, may wear out over time and need to be replaced. Painted concrete may need to be re-sealed after a few years of use. 

Equipment:

All pools also require some equipment, such as filters, pumps, and vacuums. The lifespan and cost of equipment varies tremendously, and will further vary depending on the type of pool you have. 

Utilities:

Your pool requires electricity and water to operate. The pump, heater, filters, and vacuums all require power, which can increase your electricity bill during open season, or year-round if you use a heater. 
Consider Yard Conditions
Part of the pool planning process is considering your yard conditions and how that will affect your pool installation. If you have a fairly level yard with plenty of open space, you have more options for the size and shape of your pool. If you have a smaller yard, hills, or rocky terrain, installing a pool will be more difficult. These factors can add to the cost and time it takes to install a pool. They should definitely be discussed with your pool contractor during the planning phase. 
Choose the Right Contractor
One of the most important things to consider when you are planning to build a pool is the contractor you will use. It is important to hire a contractor who has experience installing the type of pool that you want, and who can work within your budget and time constraints. Some tips for choosing the right contractor include: 
See how long they have been in business

Read online reviews from previous customers

Ask to see photos of their work

Get proof that they are bonded and insured

Find out if they use their own workers or use subcontractors
Once you have your budget in place, have a goal in mind, consider the costs, and hire a contractor, your planning phase is pretty much complete. All that's left is to put your plan into motion by hiring your contractor and breaking ground.