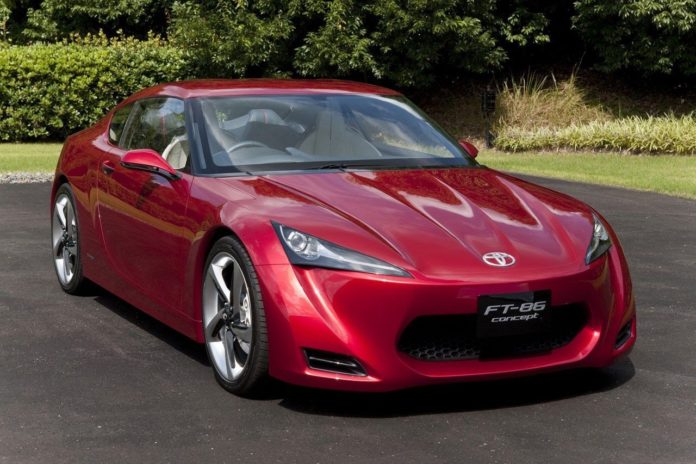 The last model of the car was an excellent effort by the engineers
Japanese car maker has been indicating to re-launch Toyota Celica in coming years. This rear wheel sports coupe of the company became a dormant label few years back. Now there is news that new model of the car will be front wheel drive coupe but all these are speculations until formally announced by the car maker. The last model of the car was a very excellent effort by the engineers to make that a far better car than predecessor. Most of the problems were fixed and real change can be felt when you got on-board. Dashboard seemed drab with grey plastic but it got plenty of kit that would take shortcomings to oblivion.
Decent music system, climate control, six CD changer and leather upholstery are making interior room much plausible. Alloy wheels are also of very high standard to allow you more traveling without any worry. Engine has been improved in performance so it run faster and you enjoy driving it on wide open roads. Celica GT has engine capable of 190bhp but far nimble than previous models.
Car owners are quite satisfied with engine
Noise is there but no one should complaint about it because being a sporty vehicle you have to live with this groaning. To overcome this problem sound system can be a blessing and you enjoy the ride too. It has been built with quality material that is why reliability further increased. Owners of the car are quite satisfied with the performance as they do not need to swap anything for years so they do not want to replace the car unless new model has been introduced. It is all about ride and drive quality that has kept riders and drivers its fan for a long period. While putting it in juxtaposition with other renowned brands you would find it a reasonable choice.
Accurate brakes and road grip
Handling is good because steering is precise and not over responsive to create any problem. Brakes are accurate and road grip is excellent to make driving safer. More important is ability to overtake on highway and you would be surprised to note it is quite upto the task. Ride comfort is not to match luxurious rivals so you find it generally hard. Different packs are also offered by the company to enhance number of features for the buyers. Driving seat is bit low like any sports car but keep you in a position that ensures comfort even after long journeys.
Obviously a new car is the symbol of power and reliability. But when you feel that the Toyota Celica engine is showing less performance, it's the point when frustration takes place because without energetic engine, a car is as same as a scrap unit. Going for its repair is the only solution that strikes in the mind. But wait, is it the best option? Going for repair is not a long term solution. There are lots of options of buying a used or reconditioned engines at the cheapest rates. These engines are remanufactured from top class engine engineers. Some engines are available in used category with less used and low mileage guarantee. Moreover, standard warranty for a decent time period is also offered with reconditioned engines. Now simple decision, going for engine repair is not only expensive but also not an ultimate solution. Buying a reconditioned engine is a budget friendly decision.
In new model all the best will be added for buyers
Rear visibility is not good and rear seats are also more suitable for children than fully grown up three adults. Price of the vehicle is quite reasonable and no one can expect something extraordinary from such a car. Exterior and body design are plain but it has its own peculiarity that is appealing for many. Fuel average is not great to mention but still very much affordable. Faults were there and in any attempt to reintroduce it in market the company would make sure no more persisting shortcomings.