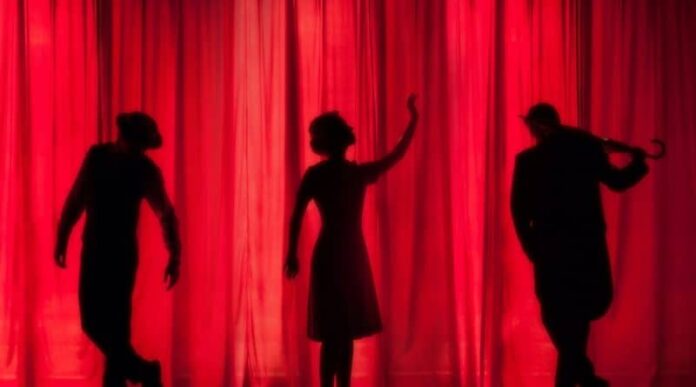 The entire planet has gone online in 2020. While jobs like software development and content creation have had a safe transition, others have faced cultural dissonance due to the sheer amount of simultaneous changes. Everything was restricted to online appearances on Zoom meetings from schools to scholars, and the rest was history.
The year 2020 has undoubtedly introduced the entire world to unprecedented episodes of loss, struggle, and strife. The immediate threat to life and the extreme magnitude of the change in social distancing was a lot to be taken at once.
It is said that the best art is created from an era of distress and darkness. And since that is how the year has been, it is safe to assume that the creative fields like acting and writing are expected to experience a period of blooms very soon. But the question here is whether an interactive art form such as acting could survive the era of online classes and representation.
There are multiple benefits of going online. It offers opportunities to interact with others, experience unique events, and reassess your professional hierarchy position. The most urgent question arises from the prospect of sustainability. Can we expect online acting classes to survive in the long haul? Or at least as long as the lockdowns and social distancing regulations are in place?
What makes an actor?
The ultimate goal of an actor in an acting class is to achieve knowledge and experience. The two cornerstones of success in the field are offered in online acting classes to help up-and-coming-actors. Acting is not only an intellectual pursuit; it is the understanding of the fundamentals of acting to become a well-seasoned actor. The craft's knowledge allows you to be liberal in your expression, especially when you are experiencing it with others similar to you.
The multiple exercises and contents of an online acting class will help you hone your skills to perfection when it comes to experience. The different types of texts used for classes tend to broaden the actor's horizons to give them a broad range of abilities. Working under a mentor helps the students learn a lot more about the ethics and etiquette of performing and interacting with representatives and casting directors.
Is an online class the right option for you?
If you are interested in acting, then online acting classes are a good option. Considering what your goals and expectations are, you can enroll in a reliable acting class online.
There are many acting lessons available online from Masterclass and other such platforms, but their impact fails due to personal interaction. The content of such lessons is usually limited to the top secrets or niche subjects, which makes it an unnecessary expense for an actor who is just starting.
Since acting classes are intended to provide a comprehensive experience of knowledge, advice, experience, and interaction, it proves to be a better investment. Online classes are a brilliant option for students working full time or juggling education, a job, and also their passion at once.
Benefits of online acting classes
Here are the top three benefits of getting admission in an online acting class.
Interactive feedback
Acting on set and acting on a camera from home is not very different in terms of purpose and intention. The sets are equipped with high-tech cameras and skillful technicians but acting from home during an acting class will give you a similar experience.
You will get the opportunity to interact with other class members while also getting feedback from the instructor. The real-time experience will help you work on the areas you need more practice. Acting cannot be learned in a room alone. It requires interaction and attention even through virtual means!
Company
The practice of social distancing and the slow process of vaccine-creation has left many people anxious and overworked. This is why connecting with others through the class will help you work off the steam a little. You can easily speak to others who have similar professional problems like you. The lack of work in the field or a specific agency can be discussed face-to-face to keep you connected to humans the way that is permissible in such conditions.
Reflection
Online lessons will keep you in the routine. It will instill a sense of discipline in your daily life to ensure that you are prepared for the camera as soon as the lockdowns are moved. This means that you can take time after each class to truly calculate and consider the impact of your decisions and actions.
After listening to inspirational stories and the tales of success or failures will help you feel grounded. It will allow you to explore why you chose acting in the first place and how you intend to pursue it in the long term.
Final Thoughts
As the pandemic prevails globally, online platforms are the only thing that keeps us in a bubble of safety and hope. If you are an actor planning to start working on your skills during these challenging times, then getting enrolled in an online acting class is the best decision you can make for yourself! So what are you waiting for? Get enrolled today!