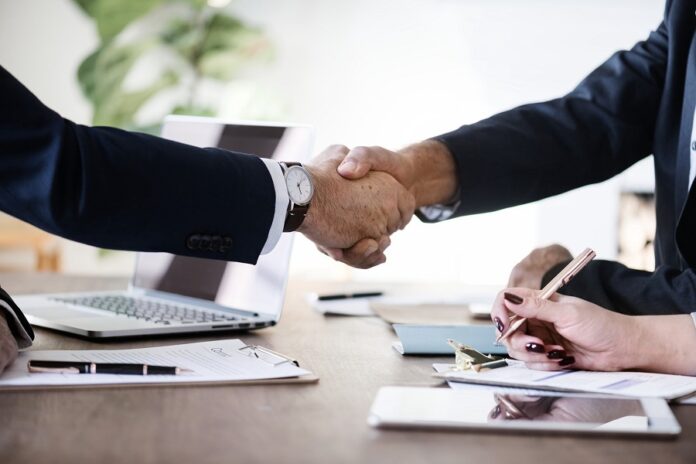 Introduction
Proper contract execution and management is very crucial in the IT consultancy and outsourcing industry. This report highlights various topics and elements that a fair contract should cover. This report also highlights the multiple challenges of contract management in IT consultancy. This report also talks about mitigation strategies and suggestions to overcome these challenges. Lastly, there is mention of a few international laws for international trade and have an impact on IT consultancy contracts.
Contracting Process
Contract management in IT consultancy, especially in the international context, follows the below steps.
NDA between a customer and IT contractor
Proposal stage
Information exchange in terms of RFP or requirement documents
Exchange of additional information where required
Quoting and commercial stage
Negotiation stage
Agreement on payment and commercials
Sales agreement or SLA (service level agreement)
Contract sign
#1. NDA – Non-disclosure agreement
NDA is an agreement between two parties who want to exchange information but wish to restrict and protect the same from illegal disclosure. Disclosure of confidential information can harm or negatively impact the customer. It can be patent, trade secrets, copyright information, ideas, data, business operations, or any information that has very high commercial value. NDA typically covers the following terms.
Definition of confidential information
Reasonable steps to manage the confidentiality of information by supplier
Process in case of breach of contract/agreement
It is essential to understand and verify that the agreement should include what information is not confidential. NDA should cover that any publicly available information and is divulged by no unlawful means of supplier is not confidential information.
#2. Proposal stage
Customer and supplier (IT contractor) exchange project information. The way of information exchange differs based on project size, company type, and their comfort level. If it is a big company, they may prefer online tendering.
#3. Negotiation stage
Negotiation mode depends typically on customer and vendor comfort. It may be online, virtual meetings, or personal meetings.
#4. Sales agreement and SLA
Sales agreement or SLA should cover the following clauses and terms in addition to standard contract terms.
Scope work and service level
The contract should precisely describe the scope and nature of all services provided by the IT contractor. The contract should also include service timing and performance level (e.g., turnaround time, system or server availability, etc.).
Intellectual Property rights
There should be agreement on the ownership of intellectual property rights (such as copyright, patents, etc.) arising from IT consultancy services or activities. Work that may attract intellectual property rights includes data, software programs, manuals, and other written documents. Customers should insist that intellectual property produced by the vendor or consultant should belong to the customer. Suppose the customer does not own source code. In that case, provisions should be made to give the outsourcing customer access to source code if modifications are needed in the future, or if the agreement is terminated in between. It is vital to ensure that the customer retains full potential control and ownership of its information assets.
A project plan including resourcing
It is good to cover the complete project plan and to resource the accomplish the project implementation.
Pricing and payment terms
Agreement on pricing, payment terms, and schedule is vital to note. This is not as easy as it sounds. Typically, any software development or IT consultancy faces the following issues.
It is difficult to accurately define the milestones that make it difficult to devise the payment schedule. Even if they are decided, there is always a certain level of ambiguities involved
It isn't easy to measure performance level unless they are very clearly defined
From the customer perspective, the agreement must include warranty and liability terms and clauses in the agreement. This indemnifies customers for any losses, costs, and liabilities arising from the vendor's breach of contract or non-performance.
For large companies (such as airline and financial brokerage companies), losses (including opportunity cost) from even a temporary cessation of their IT function may be substantial. Therefore, it is essential to ensure that these losses are recoverable by explicitly providing for them in the contract.
Dispute Resolution and Termination
IT consultancy contracts are complicated, and disputes are inevitable. It is essential to include dispute resolution and arbitration mechanism in the agreement to avoid the legal process, which is lengthy, time consuming, and has very high complications. If arbitration does not work, termination of the contract may be required. So IT consultancy contracts should cover the following aspects.
– buyback arrangements for developed software and services
– transfer of relevant third party contracts and leases (such as maintenance contracts)
– transfer of data and know-how
– guarantee by the vendor to assist and co-operate in a smooth handover of the IT function
Information confidentiality and security
Though NDA was signed before the contract stage, the customer should ensure that the appropriate clause and terms be mentioned that protect confidential information disclosure.
Contract sign is typically executed depending upon contract value, type, and customer's comfort. Electronic signature and email are a valid format for small and medium-sized contracts. However, companies expect a physical presence during contract negotiation and sign.
Challenges in contracts management of IT consultancy
Confidential information and security though companies sign NDA before sharing personal information, IT consultancy companies do not take relevant measures to protect the confidential information.
Most IT companies do not have proper regulatory arrangements with their employees, sub-contractors, or vendors to protect and maintain confidential information.
Mitigation:  In addition to NDA, the Company should sign NCA if possible. NCA is a non-competition agreement. NCA is an agreement that says that consultants cannot compete with the Company on specific products or services and can also restrict their use to a particular industry or domain. NCA can provide additional comfort.
The Company should check and verify the consultant's reputation to ensure that the Company has good HR policies to respect NDA and NCA. The additional check can help gauge the consultant better.
Intellectual property rights
Contracts ideally cover that IP rights belong to the customer. However, IT companies use source files and written documents for the benefits of other agreements.
Re-use of business processes, developed source codes, written documents in executing other contracts is very widespread in IT companies. This is highly prevalent as IT consultant's premise and work environments are not in control of the customer.
In the case of terminations or disputes, it is challenging for the customer to get source files or retain IP.
Mitigation: Contracts should mention dispute resolutions, arbitration, and termination clauses. It should clearly define various activities for solutions, arbitration, and termination. Companies should look for standardized companies that follow specific standards like CMMi or ISO.
Governing law and Jurisdiction
The contract should precisely mention the governing body and jurisdiction. Jurisdiction and governing law must be the same. There are conflicts related to jurisdiction in IT consultancy contracts due to inter-territory (inter-country) border limitations.
For instance, something legal in one country may or may not be permitted in another country. It is highly difficult to enforce the judgment by the court of one government on people or entities residing in another country.
Mitigation: This is a significant concern for companies to outsource to companies residing outside their country.
IT companies have started creating entities in other countries to provide the comfort of local entities. for instance, Infosys has company/sister concern in the US and other countries where they operate.
It isn't easy to judge if a consultant/contractor has achieved a certain performance level, and data is usually manipulated, and measurement parameters are not well-defined.
Mitigation: Companies should look for standardized companies that follow specific standards like CMMi or ISO.
International bodies and laws for IT consultancy
WTO is the governing body for international trades
United Nations Commission on International Trade Law: The core legal body of the United Nations system in international trade law. UNCITRAL's business is the modernization and harmonization of rules on international business. This umbrella law takes care of trade-related issues, arbitration, dispute management, and related aspects. i.e., There is a law for arbitration – UNCITRAL Model Law on International Commercial Conciliation (2002).
Trade-Related Aspects of Intellectual Property Rights (TRIPS) – This body manages the IP related issues in international trades.
Contract management is the important aspect of software consulting and software consultants should engage legal advice to define the complete contracts and processes to indemnify various risks associated with the project life cycle.