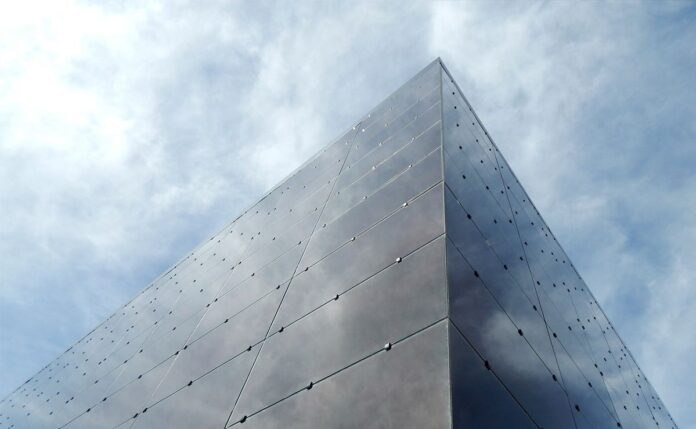 Do you know that San Francisco is the trailblazer city of the U.S where it is mandatory to place the solar panel units on all types of the building, be it residential or commercial, which is less than 10 stories? This brings a significant positive change in the architecture industry of San Francisco and the U.S overall. Preserving and utilizing solar energy is the best sustainable resource soon. It is pervasive, and hence incorporating solar architecture around the world may change the scenario of energy-saving resources.
However, architectures must work a bit harder on the buildings' design and aesthetics without compromising the building constructions' quality. We have made a list of some incredible buildings worldwide that show photo-voltaic construction in style and showcasing the extreme beauty of civil constructions. The structures we give below generate their power and fruitfully harvest the photo-voltaic energy. Have a look –
Mont Cernis's The Further Education Centre in France
This education center is constructed in Germany, France. The foundation of this building was led down by the French architecture. The building is an open public space for everyone situated near a colliery site. This building exhibits a superb and quality example for the energy patterns of the future. The building's construction is such that an outer shell, which is called a climate shell, and this consists of the photovoltaic elements to secure the energy from the Sun. The building looks beautiful, adding all the new and modern designs. It is located in a broad area of 12100 m2.
The Blauhaus at Niederrheim University
Another project from Germany is developed in association with energy and water utility companies to design and construct a university that is energy efficient. The campus of the university is very vast, and the stairway links the city and campus. The construction has the photovoltaic elements with blue-tinged glass that reserve the solar energy within.
Stanford University Central Energy Facility
This one is designed elegantly with the heavy-duty infrastructure. The building's screens and shades are so designed that it powers up the entire building with solar energy. Hence it is an energy-efficient building with beauty.
The Kathleen Grimm School in New York
Looking at this school in New York City, you cannot stop yourself from praising the school building's architects. This is eco-friendly situated at Staten island. The system of the building is 100% efficient, and the building orientation is complete photovoltaic.
J. Craig Venter Institute
This building is located in California, Very if the United States of America. Architects believe that this is the 1st net-zero energy biological lab in the USA. It is for this reason that the building has received an award of an AIA green building award. The rooftop of the building is a solar array that produces and stores around 50,000 Gallon thermal energy.
The Endesa Pavilion
The Institute designs this pavilion For Advanced Architecture of Catalonia. The Pavillion's design is unique, which is in the angular facade shape to maximize solar panels. This, in turn, increases the performance of solar panels and generates more energy.
University of British Columbia's Center
This university's rooftop has an array of solar panels installed with photovoltaic sunshades to produce power through the Sun. This building is situated in Vancouver, British Columbia. Moreover, the interior of the building is also designed wisely where the natural daylight comes.
Install Solar Panels on The Buildings for Extra Storage
Suppose you have metal buildings and no matter if you are using these metal buildings for commercial or residential purposes. In the United States of America, most of the people are using metal buildings for extra storage. Metal garages are an excellent place to put solar panels; I think these buildings are my preferred places after the ground. I would have to say metal buildings have lots of extra electrical work and trying not a step a trench here. Three pipes have straight up the roofs. The solar panels array is arranged in a row and placed on the roof. How the solar panel installation on the building roofs? It would help if you took the advice of an expert on this. They are using the best techniques for the job done quick, keep the top should be clean and clear before maintaining the panels.
Check Out Which is the Best Solar Panels for Your Buildings
In this section, we will be staying out of the best solar panels for those looking for their building. I made a list of solar panels based on some research, and I have listed them based on their performance, looks, features, and price. I have added an option for every type of consumer. So, whether you are looking for a budget solar panel for your RV's or a more extensive system for home and business, we will have the product for you. If you want more information and updated pricing on the works mentioned.
HQST 100 watt and 12 volts
Are you searching for quality solar panels? The HQST 100 watt, 12 volts solar panel is the best budget solar panel. If you resemble a low-cost world-class solar panel for your two car carports with storage, RV, or a more extensive system for home and larger systems for home and business, in the market, have the solar product for you. If you want more information and updated pricing on the products mentioned.
You will notice the main thing in the HQST 100 watt and 12 volts when compared to other budget solar panels is the components' quality. You will find these panels have a stable and strong frame with low iron tempered glass with enhanced stiffness and impact resistance. They are also anti-reflective with large transparence. The build is quite good and able to withstand high winds and considerable snow loads. The pre-drilled slots on the back of the panel make it convenient for fast mounting and securing, and it is compatible with additional support. Systems such as Z brackets pole mounts, and tilt mounts with high module conversion efficiency, you can get up to 500-watt hours/day. Depending on sunlight's availability and the bypass diodes, decrease power reduction caused by shade, and ensure excellent performance in low light environments. If you want to generate a little more power, you may consider a monocrystalline solar panel like 100 Watts 12 volts.
Appliances throughout your day, including lights, ceiling fan, and even your TV, the extra features are improved cell production uses Excellent encapsulation material with multi-layered sheet laminations to enhance cell performance. The pros are the price. It generates low-cost power when compared to similar quality solar panels durability. It has a corrosion-resistant aluminum frame for extended outdoor use, ease of setup relatively easy bracket installation setup IP67. Narrating, it's dustproof and waterproof. And for the cons smaller surface size compared to similar solar panels. The surface area is slightly smaller. The HQST 100 watt 12-volt polycrystalline solar panel is one of the most affordable solutions for Campers covers or those who want to be prepared for emergencies in their homes with an alternative energy source.
RENOGY 100 Watts 12 Volts Monocrystalline Solar Panel
RENOGY 100 watts 12 volt is the 4th product on my list of the best monocrystalline solar panel. This is one of the best compact solar panels for you. If you are looking for a solar panel that requires a smaller footprint for your RVs, Campers, or cabins. RENOGY 100 watt 12-volt monocrystalline solar panel is the perfect addition to any off-grid application.
You will get high power in a nice compact size. It provides Optimum ability to run your off-grid applications. Even though it is shorter than its standard 100-watt panels but still offers the same power output, the monocrystalline solar cells ensure maximum.
It gives the maximum output and ideal efficiency in addition to your RVs campers and boats. This solar panel is perfectly suited for more permanent installations like your home or small steel sheds. It attaches multiple panels to create an off-grid energy system, although it's compact. If you need a solar panel that needs to bend to fit better, stay tuned for the sun power 100 watts flexible to flex up to 30 degrees. The extra features are advanced material encapsulation.
Sun Power 100 Watt Flexible Solar Panel
This is the best flexible solar panel. If you want to install solar panels for your home, backyard sheds, cottage, RVs, or even your boat. The SunPower 100 watt flexible monocrystalline high-efficiency solar panel is extremely lightweight, portable, and adjustable, which delivers an enormous amount of power with the highest charging capability in this range of solar panels.
Canadian Solar 300W Watt Monocrystalline Solar Panel
The Canadian Solar 300W Watt Monocrystalline Solar Panel is an excellent quality solar panel with top performance on its three decades watt monocrystalline system of 18 points 3%. It also regulates the lower hotspot temperature for more real full potential efficiency and more extended appearance.