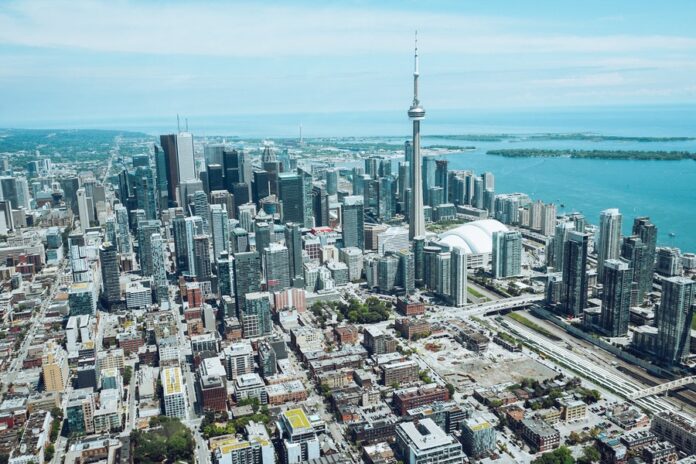 Estate Agents –  savvy individuals or companies that arrange the sale, rent, or management of properties. They have been invaluable in the past and will continue to be so in the future.  Some of the leading Estate Agents in Buckingham, south-east England, can help you with all the information required to decide when and where to buy, rent, or sell the property.
Unlike almost everything which has now been affected/changed by the COVID pandemic, Estate Agency is not new to change and has never remained static.  This is due to various factors  – economic, political, sales channels, technology, and competition.  Although estate agencies saw a downward trend recently, many experts feel that there is a silver lining to the current cloud and that the industry is not dying – it is just changing, yet again!
The future will affect all 3 categories of estate agents –
High street agents who offer personal service on a face-to-face basis which can provide benefits by seeing and learning all details of the property and then guiding with purchase/sale tools.
Hybrid agents – the combination of two different elements.  So a high street agency with a website could refer to itself as a hybrid agency.  So could an online estate agency since it offers the service of a high street agent without a physical office.
Online agents – with digital technology, they offer advertising of the property on popular websites and help with the management, viewings, and securing offers from sellers/buyers.  This is usually at a low cost, fixed fee.
Technology has made a tremendous impact in all marketing areas including real estate, and according to an expert, there are three technologies that will shape the future of estate agencies.
Big data, based on years of accumulated market data, can make appraisals and improve the accuracy of predicted trends in real estate.  Big data allows estate agents to anticipate the effect of such trends, should they reappear, and thus be prepared for the same.
VR (Virtual Reality) – with recent technological advances and sophisticated tools, home-viewing allows in-depth inspection of homes and buildings, going from room to room and with 3D goggles, enabling free-roaming and approaching features at close quarters.  And all this from the comfort of sitting in your own home!  Although a buyer will probably never purchase a property without a physical inspection of the premises, VR technology offers viewing of many more properties than physical visits would allow – giving the buyer time to decide on which property he/she would prefer or, in the case of overseas clients who cannot visit the properties, the details required to make their decision.
Automation Tools – a type of software that enables companies to automate an entire sales process – from the essential prospect of purchasing to closing the deal.  Self-service portals allow the completion of administrative tasks between buyer/seller, landlord/tenant without being physically present, or being overseen manually by an agent. The progress of the transaction can be tracked, and online contracts can be drawn up.
Technology will increasingly help estate agents with marketing insights, including the comparison between performances of properties, based on feedback from viewing as well as the performance of web portals.  This, in turn, will help with transparency in pricing strategies.
However, despite all the advantages of technology, physical viewings will always be of the utmost importance to potential buyers.  Not only will the house or building need to be inspected, but the locality and surroundings will also play a vital part in the final decision.
Another essential factor is valuation.  Though the accuracy of automation tools will continue to improve, nothing will compare with a physical evaluation of the property, with the help of estate agencies.  The evaluation of property requires expertise and market knowledge, and therefore, it is imperative to have a proper assessment of the property done.
While technology will keep improving among the systems of estate agents – mortgage lenders, solicitors, surveyors, insurers, and local authorities – already progress is being felt by customers who are impacted by the speed of sale and reduction in rates of fall-through sales.
While the online agents will continue to go forward, the high street agents will need to invest more in technology and will require to be prepared for the changes that will result from it. The hybrid agents, who balance technology with personalised service and expertise, will thrive.
Agents need to accept change and be prepared by taking on additional tools to attract new business.   The rental/lettings market is opening up, being more convenient for people than buying a property, and for those relocating for job opportunities, etc.  The estate agency business model will be more flexible, capitalising on the trends for new revenue which may include cross-selling by recommending conveyancing partners and utility providers.
Hence, the future of estate agencies will be challenging but rewarding, as estate agents will become smarter, more customer-focused, and efficient.