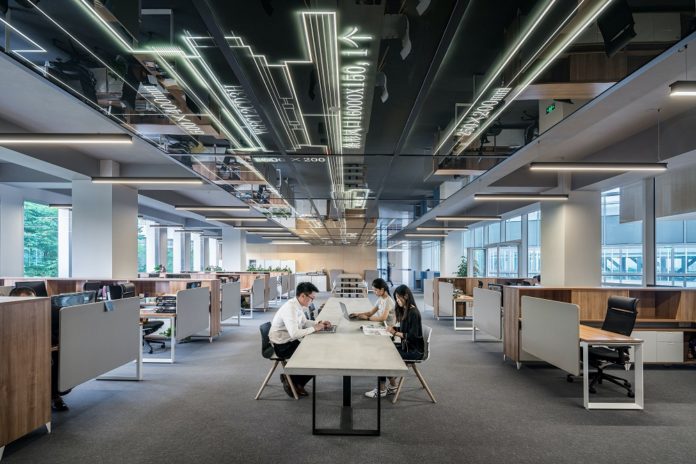 With the way people are exploiting natural resources, it wouldn't be wrong to say that we are slowly moving towards the gradual destruction of the environment. It is becoming increasingly important to adopt sustainable practices and minimize carbon footprints. More and more people are making efforts to save energy at home and in workplaces.
Are you planning to save energy in your workplace? Are you looking for some inspiration in doing it? If yes, then you are certainly in the right place. Read on to find out the best energy-saving tips for offices.
Best tips to save energy in the workplace:
There are plenty of ways in which you can make your office eco-friendly. Here are seven amazing tips for you:
1. Improve your lighting efficiency:
Are you using the right lights in your office? That is the first question that you need to ask yourself if you are contemplating your energy usage. The choice of lighting you have in the workplace can significantly impact energy usage. If you have installed the traditional incandescent bulbs in the office, it may lead to mounting electricity bulbs. Here, you can opt for LED bulbs that might help save a lot of energy.
Besides that, you can even leverage natural lighting if you can. Keep the windows uncovered and turn off the lights whenever possible.
2. Encourage employees to shut off and unplug equipment:
Another significant way to waste energy is when employees leave equipment plugged in or on even while they aren't in use. Microwaves, printers, copiers, scanners, vending machines, and even the air conditioners and lights can run all day long.
Even while the machines are on standby, they continue to drain energy and add up to your electricity bills. You can make sure the employees turn off the equipment if they are not in use.
The employees can also use hibernation mode on computers when they are not going to use them for a long time. Similarly, energy-saving features on other devices can also be of help.
3. Control the thermostat:
The thermostat in your workplace can be the best way to save energy. While the temperature of your workplace must be in accordance with the employees' comfortability, you can still manage to save energy with it. You can set the thermostat to automatically turn off on your non-working hours.
Even during the office hours, you can set the thermostat temperature to 78 Degrees Fahrenheit or 26 Degrees Celsius in summers and 68 Degrees Fahrenheit it 20 Degrees Celsius in winters. It will help save you energy.
4. Invest in energy-efficient devices:
Energy-efficient devices can also be an excellent way to reduce your carbon footprint. If you are planning to get new electronics for your workplace, you can opt for energy-efficient ones. While they may cost more initially, but in the longer run, they can help you save a lot of energy and cut down your electricity bills significantly.
You can also add or replace energy-efficient wires and plugs in your organization. If you are looking for high-grade products, you can choose plugs and wires with NEMA certification.
5. Switch to solar energy:
If you are seeking a long-term plan for saving energy, you might want to consider installing solar panels for your workspace. They are easy to clean and maintain, making it very convenient. Solar energy is abundant and largely under-utilized in areas that get a lot of sunny days. If the area of your workplace gets ample sunlight through a significant part of the year, you can tap into the endless reservoir of solar energy.
6. Conduct an energy audit:
Lastly, you need to analyze your workplace's energy consumption and efficiency before you set out cutting corners. You can ask a professional to conduct an energy audit of your office to know if you are using way too much energy or just enough to run your business operations.
You can conduct another audit after you have made efforts to conserve energy to analyze the results of your efforts. The professionals who carry out the audit can even identify areas where you can cut down your energy consumption.
7. Avoid printing when possible:
Is your office printer always running? That could be a potential wastage of precious energy. You can try to avoid printing important files and documents, and use technology to share them across. Emails, cloud storage, and even USB drives can help you save both paper and electricity used in printing.
Final Thoughts:
Day by day, energy is becoming a scarce resource. Taking efforts to conserve energy will not only help you save up plenty on your mounting electricity bills but also make your organization eco-friendly. You can produce less carbon and win the tag of a green environment, which will certainly add to your company's image.
Sustainability is the new norm now, and you must adopt it too. You can follow the above tips to save energy, money, and take a step towards a greener environment.