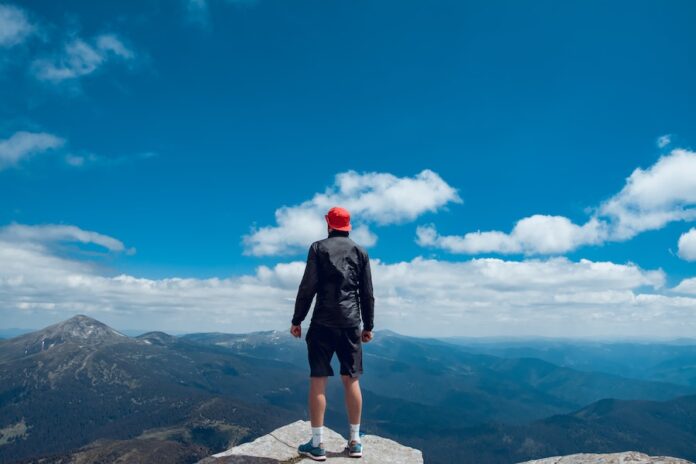 Extreme adventurers might be of any size or shape. There are treasures that require extensive planning, such as mounting a hillside in Yosemite National Park, and those that can be done on the spur of the moment, such as BASE jumping off a high bridge in Idaho, with a lot of other treasures in between. These heart-pumping exercises are a terrific way to strengthen a relationship with a family member, friend, or someone important. They will also get your blood pumping. Additionally, if you've ever wanted to take on one of these activities but lacked the courage, trying it out at such well-known locations can give you the boost you need to get past any hesitations.  
While some of these are suitable for novices and don't require prior knowledge, others are not, so you'll need to develop your talents first. In search of more outdoor entertainment? Consult our guides to the top US beaches, national parks, and hiking routes.  
 Best Adventure Spots
The Pacific Coast Highway, California
The Pacific Coast Highway is the ideal route for travelling through California and is undoubtedly one of the best roads in the USA. Almost the entire length of it boasts complete ocean vistas as it winds down the Californian coast. Santa Cruz, San Francisco, and the stunning San Luis Obispo are also traditional visits.
Although you could go through the 85-mile-long Big Sur region in a matter of hours, I advise giving it at least one full day. As you pass, you'll notice cars stopped so that they could get the ideal shot of the Bixby Bridge. Bixby is a stunning bridge that spans a narrow valley between two hills, and it's deserving of some room on your camera's memory card.
Grand Canyon National Park, Arizona
The Grand Canyon is one of the few sites on Earth that can make visitors lose their breath. This breathtaking, 277-mile-long Arizona landmark, one of the world's seven natural wonders, displays a red-rock landscape that dates back millions of years. Numerous hiking trails, including the well-known Bright Angel Trail, are available, but thrill-seekers can also choose from spectacular helicopter excursions, mule rides, beautiful drives, and expert-level white-water rafting. Adventuresome visitors can stay in the El Tovar Hotel, long regarded as the finest of the old national park lodges, only steps from the activity.
Zion National Park Utah
Zion National Park, which is located less than 100 miles to the north of Grand Canyon National Park, is renowned for its spectacular rock formations, breathtaking panoramas, and wealth of hiking and camping opportunities. Zion National Park has a lot to offer individuals looking to have incredible adventures in the United States.
Acadia National Park
 The state of Maine, which is mostly forested, has a lot of opportunities for adventure. If you're considering Acadia for your next family vacation, bear in mind that anyone with weak legs may find the park's rocky pathways challenging. The Jesup Path and Hemlock Path Loop, as well as the Wonderland Trail, are some forest and coastal pathways that are better suited for kids. You and the kids will also enjoy seeing the harbour seals in the park.
Asheville, North Carolina
Asheville is incredibly underappreciated in terms of US adventure travel destinations. And there is also   best restaurant where you can enjoy the food. In spite of the fact that I once lived there, Asheville has some of the best hiking in the nation. You could do much worse than take a trip to Asheville if you're looking for some fresh air and the great outdoors.
Black Balsam Knob is Asheville's most distinctive hike. Due to its length and incline, the trek is challenging but not impossible, and it offers breathtaking vistas of the southern Blue Ridge Mountains.
The terrain is covered in a dense layer of green that stretches as far as the eye can see and is dotted with sugar maple, American beech, white and red oak, yellow birch, and other trees. If you live in the city and don't get to spend much time outside, this trail will remind you as a reminder of how tranquil nature can be.
If you're looking for something a little slower-paced, the Craggy Gardens Trail is simple on all counts. Accessibility, hiking, and falling in love are all simple processes. Fun fact: The peak of this trail is frequently used for wedding photography due to the breathtaking views of the Great Craggy Mountains.
Zip lining, New York
Speed along a 3,200-foot wire at a little under the posted speed limit as you soar 60 feet above a lush Catskills valley. The Sky rider tour is the riskiest of Hunter Mountain's Zipline Adventure Tours' three alternatives. A less strenuous option for beginners is the 650-foot-long midmountain tour (which can also be completed at night). It includes an abseil, rope bridge traverse, and abseil. There are numerous places to stay, but none can match the Hunter Mountain Sanctuary, which provides views of the very same hills that you were just flying over.
Juneau, Alaska
The area is also known as "The Last Frontier," and the big mountains that dominate the landscape are full of adventure. Here you will have plenty to do, like kayaking, hiking, a boat trip to watch the crumbling glaciers, fishing, and glacier climbing, while having amazing views of the wildlife around you.
The best months to visit are May through August because the weather will be warmer during that time, with average highs between 15°C and 20°C.