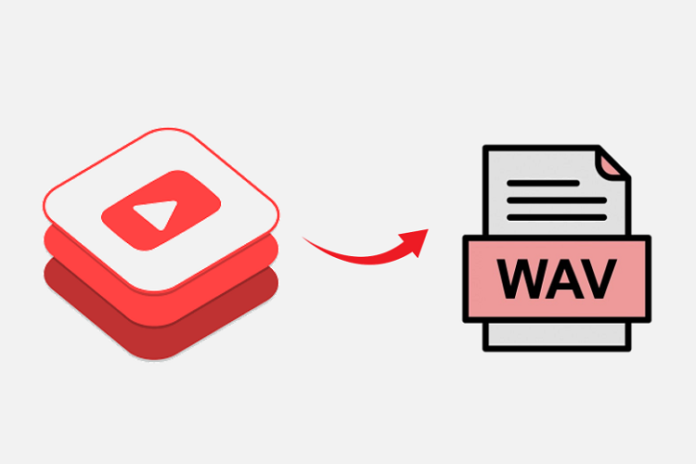 A YouTube to WAV converter is an online tool that allows users to convert audio from YouTube videos into the WAV (Waveform Audio File) audio format. It is a lossless audio format preferred for its high-quality audio reproduction. 
By using a YouTube to WAV converter, content creators can easily extract the audio from YouTube videos and save it as a separate WAV file on their device. This can be especially useful when creators want to listen to their audio offline or use it for other projects. 
Wav converters do not affect the quality of audio and allow users to share converted files in their music libraries. With the availability of the download feature on YouTube, converting a YouTube video to Wav format can also improve the overall audio quality and enhance the viewing experience of audiences who have downloaded the videos.
However, as there are multiple YouTube to Wav converters available online, it is essential to use converters that are reliable and follow copyright laws. This will reduce the chances of copyright infringement and help creators meet the ethical guidelines of YouTube.
If you are looking for an effective, secure and free YouTube to Wav converter, here is a list of the top 10 converters that will help you extract high-quality audio from your files.
Ontiva's YouTube to WAV converter is an exceptional software for extracting audio files from YouTube videos.
Once you paste the YouTube video URL on the website, the tool will convert it into a WAV file within a few seconds, and it will be ready to download at your preferred location.
The tool has a modern interface and it takes very little time to convert your files. It is a web-based platform and is completely safe to use.
AceThinker is one of the top-rated, free-to-use YouTube video to WAV converters that is used by several YouTube users all over the world.
The tool does not require any sign-up, subscription or installation and can be used on any desktop device. This versatile software also offers different useful tools such as a video converter, an audio converter, a video editor, a screen recorder and a screen capturer.
Loader.to is the fastest and most efficient video-to-WAV converter that is available free of charge. The converter is not only compatible with a wide range of devices but is also known for its good audio quality.
It supports multiple formats and can be used to convert YouTube videos into MP3, M4A, WEMB, AAC and WEBM formats. Loader.to is completely safe to use and can be used to convert an unlimited number of files.
Online-Convert is a user-friendly YouTube to WAV converter that can be used to convert videos to a high-quality audio format.
Just by uploading your video or adding its link to the website, you can extract the audio track from your file.
It also allows users to change the audio frequency and bit resolution of the file. Additionally, you can add time stamps or trim your audio based on your requirements.
If you are looking for a secure and accessible YouTube to WAV converter, then 4kdownload can be a suitable option for you. The tool is free to use and allows users to convert an unlimited number of files.
By just pasting the video link, you can convert your YouTube videos to WAV and download them for free.
The software can be used online without any installation. You can also access this tool from your computer, laptop, tablet or phone and save your files on your preferred device.
YTConverter is a comprehensive tool that allows users to convert YouTube videos to WAV, WMW, MP3, M4A, AVI and various other formats. This comes with essential YouTube tools that can be used to trim YouTube audio and video files or download thumbnails from a video. Although the tool is free, it only allows users to convert videos under 45 minutes.
UKC is another 100% free converter that allows users to convert YouTube videos to WAV files. This software can also be used to download YouTube videos and convert them into MP3, MP4 or WAV format.
The website comes with a safe and user-friendly interface and offers superior audio-quality files.
MiniTool is a comprehensive video converter that can also be used to convert YouTube videos into WAV files. The program supports more than 1000 file formats and can be used to convert both video and audio files. One of the significant features of MiniTool is that it can be used to convert a complete batch of files at once.
By just adding the video files you want to convert and selecting the output location and file format, you can convert your YouTube files. However, the software has specific system requirements and as a result, it can only be used on desktop or laptop devices.
YouTubetoWAV is a high-quality converter that helps users convert videos to WAV files from any device. It does not have any hidden costs and involves a few simple steps. The converter comes with an intuitive interface, which makes it easy to use and navigate.
Video Converter is a free web-based converter that is widely used to convert YouTube videos to WAV files. It comes with high-power conversion and can convert files in more than 300 formats. However, users can only upload files of a maximum 4 GB and the speed of conversion might vary between different servers and systems. Overall, it is a reliable tool that can be used to convert an unlimited number of files.
Conclusion
Converting a YouTube video to a WAV audio file can give creators the opportunity to use their content on different platforms.
The above mentioned converters are not only free of charge but also convenient to use. However, extracting audio from someone else's YouTube video can lead to copyright infringement.
Thus, make sure to follow the copyright laws and get the necessary rights before converting and utilising the content of any YouTube video.