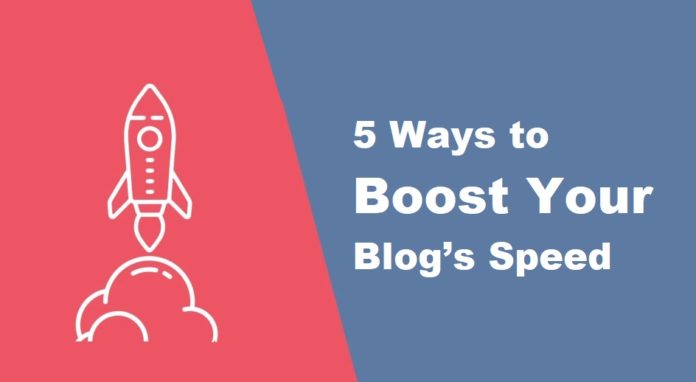 Loading time for any website is extremely essential for excellent ranking in search results. It is definitely tiresome to wait for more than 3 seconds for a webpage or blog to load on your device. This 3-second threshold is the maximum time that ideally a blog or webpage should take to load completely on the screen. When visitors are searching for important information, they tend to choose the faster-loading blogs and webpage over the slower ones.
Check out some quick facts shown at Hosting Tribunal that show the advantages of having a webpage or blog that loads fast:
Page views – A 1-second delay in page-loading reduces views by 11%.
Customer satisfaction – A 1-second delay in page-loading reduces customer satisfaction by 16%.
Conversion rate- A 1-second delay causes 7% decrease in the valuable rate of conversion.
Bounce rate – A 1 to 3 seconds delay in page-loading results in a low bounce rate of only 32%.
These stats prove just how important it is for any webpage or blog to have a loading speed of 1-3 seconds or less, to be relevant and rank high in search result pages.
Top 5 Ways to Boost Your Blog's Speed
Check out the top 5 ways to boost your blog's speed, as recommended by SEO experts:
#1 – Get rid of unwanted Plug-Ins
Popular blogging platforms, such as WordPress, already come with loads of choices for plug-ins that help integrate different features into the blog without having to write codes. Adding widgets, subscription forms and creating attractive blog pages is extremely convenient with such built-in plug-ins.
However, using plug-ins comes with consequences. Excess numbers of plug-ins in one blog page can use immense server resources and slow your blog's loading speed noticeably. Hence, it is important to remove un-required plug-ins from your plug-in library.
To remove plug-ins, simply:
Click to expand the "Plugins" tab from the dashboard
Scroll over and select "Installed Plugins" from the list
Click on the checkboxes in front of the individual plug-ins that you need to remove
Once done selecting unwanted plug-ins from the list, scroll to the top and find "Bulk Actions" button before choosing to "Delete" or "Deactivate" the selected plug-ins.
#2 – Add multi-tasking Plug-Ins
Although it is highly advised to remove unwanted plug-ins from your blog to increase its loading speed, it is also not possible to remove excessive numbers of plug-ins. There are several plugins that are required to perform the basic and required functions of blog pages.
Hence, it is ideal to add and activate plug-ins that can perform multiple tasks simultaneously. For instance, you can choose to add a single plug-in that takes care of managing contact forms, reviews, ratings and loading page design, instead of adding individual plugins for each function.
#3 – Upgrade to better Web Hosting
Amateur bloggers who are new to online publishing tend to choose lower-cost web hosting plans with the budget in mind. However, as the growing popularity of the blog increases user traffic, it is essential to ensure that your web hosting plan is ready to accommodate and handle the rising user traffic efficiently. The basic web hosting plan will work only as long as your blog is in its initial stages. Basic web hosting plans will eventually result in constant downtimes and unsatisfactory customer care.
There are several best web hosting companies to choose from today. A simple Google search will give you the list of the best web hosting companies. Here, you can easily choose the best-suited web hosting plan and ensure your blog is running at optimal condition. YOu can find best WordPress hosting comparison here.
#4 – Simplify Your Blog's Theme
Themes are an important aspect for websites and blogs alike. There is a huge plethora of choices for themes that are supported by popular blog hosting platforms. However, before choosing a theme for your blog, it is important to remember that the number of aspects included in the theme will dictate the loading speed of the particular blog page.
Experts advise to select simple and minimalistic themes for keeping your blog constantly attractive and enabling faster loading speed at the same time. There are plenty of minimal themes to choose from within popular blogging platforms as well as numerous others from reliable third-party blog theme designers.
#5 – Optimize Images
Images on blogs are essential. These not only include infographics or pictures, but also include the blog logo, buttons and other pictorial features. Although an attractive blog needs certain number of images, these inadvertently take up a significant amount of bandwidth when loading the blog page.
However, instead of reducing the numbers of images on your blog, you can simply choose any image-compressing software from the market that will optimize images and ensure faster blog loading.