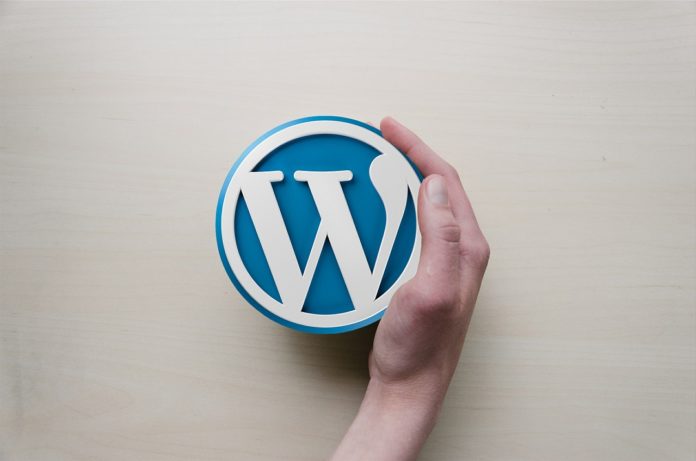 If you own a WordPress website, then you are among 34% of the world's website who use the same platform for their business. Well, having a good website lays a foundation for good traffic to your website. However, what matters next is user-engagement.
User engagement to a site plays a critical role in determining the overall success and raking of your business in the index of a search engine like Google, Bing etc. Every business wants to rank higher and is competing with its competitors to churn better user-engagements. Higher traffic to a website does not guarantee a better ranking. Good website traffic along with a higher level of user-engagement results in better ranking.
Once a user engages with the business website and performs the action as promulgated by the business plan, this is how a company performs better in terms of substantial engagements. WordPress Customization services gives you an edge for better user engagement.
User-engagement is a crucial step toward business conversion. If a business fails to engage a user, then a user is probably is not having an interest in buying or subscribe. It is essential to engage a user by persuading them with influential content. If the users are leaving the WP site in a matter of a few seconds, this indicates higher bounce rates. It negatively influences business strategies. All these factors endorse that user-engagement is necessary. But how to increase this factor?
In this blog, we have highlighted essential hacks to improve user-engagement.
# Truncate Page Load Time
A slow-loading website is just like experiencing a slow death. A website loading slower than expected makes a user switch to another site. Hence, resulting in a higher bounce rate for a website.  A cohesive web-page with proper interlinking to other web pages is good for SEO. But if a web page takes more than a few seconds to load, then it is not good news.
According to section.io, there is a 1% loss for every 100ms delay in page load time.
You can truncate website load time by eliminating unnecessary elements from the web page. Downsizing the image size and the number of pictures per post helps in loading a page faster. Test your web page speed here and see if your site loads under less than two seconds.
# Internal Linking
A cohesive web page having a strong internal linking structure helps users to navigate the website efficiently. This strategy helps in improving page per view rate, and thus, users spend more time at your website understanding your business.
A proper internal linking minimizes the bounce rate. Moreover, using relevant anchor texts to link credible content available on a website also helps.
You must also be aware of a fact that overdoing can impact the overall performance in a negative way. So, do not overdo the internal linking as it can result in a visitor and search engine to get irritated.
# Streamline Navigation
If a user comes to your website to seek your services but unfortunately they are unable to find it. This factor can rebound to your business tactics.
Many websites are not user-friendly and are challenging to navigate, consequently resulting in higher bounce rates and limited user engagements.
Re-calibrating the website structure helps users to navigate and understand your business efficiently. It enhances the user experience. A neat and well-structured content easily convinces the user what they want.
A sticky navigation bar and poor categorization are significant factors that contribute to disorganized site management. Make sure a website design must not interfere with the navigation and speed of the website.
# Live Chat Window
An option to interact with technical support staff in real-time assures visitors about the credibility of a business. This channel creates a path for a troubleshooting window. In case visitors want to resolve any query, it is promptly acknowledged and addressed in subsequent time.
If there is no team to attend the grievances in real-time, then make sure that you update the estimated time of arrival for the team. Or else a forever waiting result in annoyed users.
# Discover More With Analytics Data 
Analytics data is vital for user engagement. Analytics gathers and maintains a sophisticated record of user engagement. Essentially, the average session time and bounce rate are significant factors that need analysis. Vital metrics help in understanding the current situation and helps in developing future strategies that favour better results.
# Rich Content 
Rich content does not mean lengthy, monotonous paragraphs. It means informative, action-oriented and providing crucial value to the readers. The appearance and structure of the paragraphs should be concise and crisp.
Keywords should be incorporated into the content subtly. Avoid writing down long paragraphs. Apart from it, there must be appropriate subheadings, and bullet points are essential to present the content systematically.
Call to action (CTA) helps in increasing user engagements. A strategically placed CTAs helps in boosting sales. The position of CTAs is vital for a business. They must be easily visible and content relevant.  Make sure that CTAs are distinctive and help are redirecting to the desired services.
Wrapping Up
These tricks are simple and easy to implement. Additionally, they are cost-effective. However, these hacks are easily overlooked while crafting a WordPress website. So, it is vital to add these crucial changes rather than revamping your whole site.
Do you have anything to share with us? What kind of strategies do you follow? Let others know your tactics in the comment section. Who knows, your tactics can be a game-changer. Happy reading!!