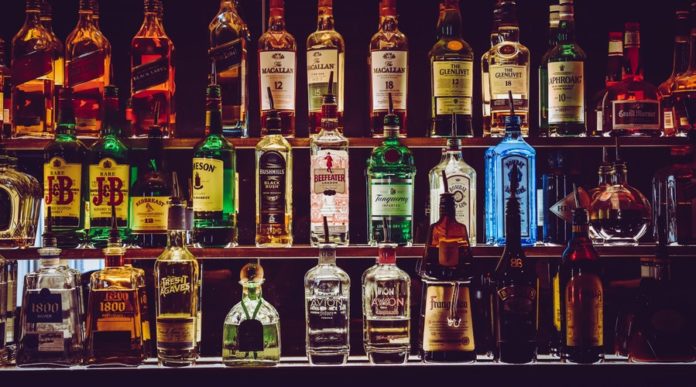 When you are on a mission of exploring a new city, no matter you have two weeks or a month – they are never going to be enough. Same was the case with us when we were exploring the City of Istanbul. You will never be able to guess that the place is basically a town of Istanbul if we do not mention it. With a thriving history, trends, food, and beauty – Istanbul is a place with fun and relaxation packed together.
There are multiple tourist spots which will make your day fantastic and awestruck while with various good quality pubs in the city; you will have a blasting nightlife in Istanbul as well. You can avail multiple voucher and valid discount codes from coupon websites which will help you in saving some extra buck which you can use to enjoy other things Istanbul has to offer.
Best Pubs in Istanbul
 From Blue Mosque to Hagia Sophia, from the wonders of the Topkapı Palace to Basicilia Cistern; Istanbul is a perfect mixture of European and Asian sides. As soon as the blue sky turns to ebony; people getting thirsty and heading towards world-famous pubs available in Istanbul is a normal thing now. The city is alive at night as well. We have hand-picked few of the best pubs available in Istanbul to rock your nights as well.
#1. Nişantaşı
The central region of Istanbul with the western tradition. The area has two parts: one is dedicated to fashion and luxury trademarks, whereas the other is cosier with new citified lifestyles such as veganism, pubs, espresso bars, yogism and salons, etc. are the everyday things. Kozmonot (kozmonotpub), a pub serving various kinds of beers and tasty cocktails – they main thing about this pub is that being in the centre of the area; people from neighboring cities come and have a get-together.
#2. Sortie
There are every kind of pub/bar available in Istanbul – an upscale restaurant with a bar or local pubs for everyone. But, when you are in the city, Sortie is a must-to-visit pub. With a luxurious environment, beautiful scenery found in the area of the Bosphorus. Nightlife in Istanbul is as colorful as the daytime; you must fully be recharged to enjoy it thoroughly. With six different restaurants and a combination of three bars which are operational throughout the night; Sortie is a place you must visit once – it will pull to towards itself for a second time.
#3. Beer Hall
Among many local pubs, Beer Hall is famous for its setting and ambience. People meet here after work or when they want a getaway from people they know. You sit at a long table and talk to anyone you like and eat whatever you want. They offer excellent beers and other international cocktails as well as fast food from Turkish cuisine to hot dogs and fish & chips.
#4. Xlarge Club
With perfect DJ's, food, themes, music and other such things which are essential to have in a pub; Xlarge Club is ideal for gay tourists and people. There are hundreds of drinks available, dance to your heart's content, and enjoy the nightlife in Istanbul. You can enjoy a simple drink without indulging yourself on the dance floor, or enjoy their various Food & drinks, cocktails that are not found elsewhere.
#5. Cihangir
Not everywhere in Istanbul you will find elite class clubs or pubs – some of them are locals and in a moderate address. Cihangir is the perfect example of such pubs; you will discover hipsters, artists and other people who are your everyday people. Near to Taksim Square, the pub attracts people from all over the place, and there you will find the best drinks and cocktails which you crave at night.
In Conclusion
Istanbul is different in the daytime and a totally new place at night. The city offers a lot to its tourists and inhabitants, but you must know what you are looking for and know where to look. There are pubs, both local and high class where you can enjoy various phases of life in Istanbul.