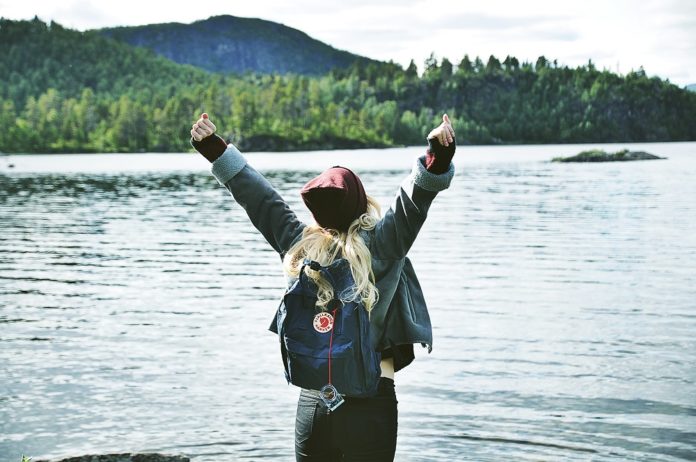 Solo travel is an exhilarating experience. With people finding it easier to unwind on their own, no wonders, it is one of the top-rated trends in the past year. A solo trip offers enough time for self-contemplation, as one can choose an adventure, that is appealing to them in particular. With modern technology, and a plethora of world-class travel accessories, such as car roof racks and vehicle organizing camps, solo adventures have become more like plain sailing.
Kudos! to alpha females who are pushing the boundaries every day. It is not much to our astonishment that the number of solo women travelers in the past years is exceedingly superior to men. Given the freedom of choosing an itinerary and the joy of meeting new people, women today are not shying away from embarking a journey all by themselves.
While traveling has become somewhat convenient in the past couple of years, there are still some challenges that make planning a bit daunting. The biggest issue that concerns a single female traveler is often the safety and security in a foreign land. We understand that even a minor glitch can turn your entire experience into a sour one. Therefore, we are providing some smart ideas that can help you to venture smoothly.
Choose a safe destination
Picking up a travel destination is a matter of personal choice. However, if you are traveling for the first time, it is good to visit countries that are considered safe. Some areas/ regions are more susceptible to crimes. It is better to avoid such places. The trick is to pick the ones that fulfill your wanderlust and are also traveler-friendly.
Research before you leave
The first thing to do before you land at a new place is to know its whereabouts. The weather conditions, exchange rate, connecting modes of transportation, custom laws, etc. these small nitty grits come handy and make local commuting a lot easier. Make sure you have a fair idea about the culture and etiquette of a place. This way, it is a lot easier to gel with the locals and get the best out of your journey.
Book your accommodation
Be it unusual traffic,  delayed flights, or a jet lag, there can be several reasons that can get you to arrive late at your destination. Finding a place to stay at an odd hour can be distressing. Booking a hotel in advance gives you the flexibility to choose the ones with good reviews and better accessibility.
Lighten up your baggage
While hopping from one place to another, heavy luggage can damper your movement. Usually, people carry more than they need. For this, you can prepare a checklist of necessary items and keep only that is essential. Multifunctional clothes come very usefully. Organize small items like scarves, socks, phone accessories, and chargers in separate bag cubes.
Never leave your passport and other valuables unattended
Keep all your necessary documents in a separate small bag that you can also take to the restrooms. Carry a backup copy in your luggage and also store them digitally. So that in case of theft or any emergency, you can have a backup.
Share your itinerary
Share your travel schedule, including your hotel address, and phone numbers, with someone back at home. So they know where to reach you. Whenever you are out exploring the city on your own, you can keep the hotel front desk and other fellow travelers in the loop. It is crucial to have someone who can raise the alarm if you do not return on time.
Exhibit confidence
You surely do not want to look vulnerable to opportunists and mugs. One of the best ways to avoid the wrong kind of attention is to look confident and put together. Keep an open body language and maintain direct eye contact while you are on the roads.
Listen to your instincts
It is good to ask locals for recommendations and places. The joy of traveling is all about exploring authentic flavors and absorbing cultures in the neighborhood. However, if something feels off, it probably is. Always listen to your gut and take immediate action. Move to public spaces or a place where you can ask for help. Keep a few emergency numbers handy. In case you lose your phone, you should remember a couple of numbers to contact.
Stay healthy
Staying healthy on the move is as important as it is in your everyday life. Overindulgence and odd meal timings can often make you sick. To give your stomach some rest, you can balance each treat meal with another healthy one. Most of the time, the uncomfortable feeling on the go is more or less due to dehydration. You should limit your drinks and always remember to sip in the water wherever possible.
Stay comfortable, not flashy
Sometimes dressing to suit the weather is not all that you need to know. Some places have conservative norms, and dressing against them screams for extra attention. You can do some primary research before you pack. Try to carry clothes that help you merge in, rather than stand out in the crowd.
Have a plan B
What if you miss your bus or your credit card stop working? Keep a backup plan for everything essential. So, if you miss out on something you do not feel missed out. Stacking some extra cash in your shoe and being aware of an alternate way to commute are some simple yet lifesaver moves.
It is valid to feel a little anxious, especially if you are traveling alone for the first time. One thing we can assure you is once you arrive at your destination, all these fears will drift off. While it is almost impossible to control everything, it is wise to stay alert and positive. A little preparation beforehand is worthwhile. Exploring the World on your own is a magical and therapeutic experience, let nothing come in your way.