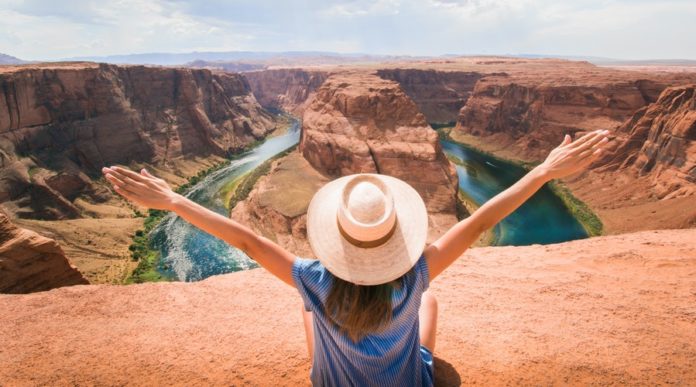 From the world's most dangerous road to the highest bungee jump, fun awaits those who follow their love for adventure. If you like traveling around the country, exploring cities or the beauties of nature, and seeking adventure, you wouldn't want to miss out on what comes next. Instead of choosing your next adventure with your eyes closed or a coin toss, why not take a look at our list of the most adventurous places in the world to visit in 2020? Before you pack all the adventure gear on your fj cruiser roof rack have a look at the following 8 of the best adventure destinations you might not want to miss out on!
World's Highest Bungee Jump in Macau, China
China is home to the World's Highest Bungee Jump, a 764 feet drop from the AJ Hackett Macau Tower has been an all-time favorite destination for adventure enthusiasts. Many tourists who visit Hong Kong make about an hour-long boat ride to Macau, especially for this free fall. A word to the worried: Macau Tower has never seen an accident. They are even open during night hours! So would you dare to try?
Skylodge Adventure Suites, Peru
Skylodge Adventure Suites give you a chance to fulfill your fantasies, such as sleeping in a bedroom hanging against the mountain walls. In the Sacred Valley of Cuzco in Peru, you will find this hotel that hangs at the edge of the mountain, with entirely transparent windows, offering you a night you will never forget any time soon. A hike up the long monitored trail, or the 400 mt. of Via Ferrata is the only way you can reach this suite. After a 1,200-foot walk up, you can finally relax and call this place home for the evening.
Whitewater Rafting, Alaska
Alaska is a hub for amazing adventures such as glacier hiking, zip-lining, and heli-skiing. But their real highlight is actually the different types and forms of water sports. You will find one of the best whitewater rafting spots in the pristine beauty of Alaska's wilderness. If rapids aren't your thing, you can also kayak through iceberg fields and glacier-carved fjords. It doesn't matter if you choose a whitewater adventure or a calm glacier float trip, you will not be disappointed by the experience. That's not all – expect snowmobile tours, hot springs, cruises, and great wildlife sightings.
Swing at the End of the World, Ecuador
The Swing at the End of the World is located in Casa del Arbol, 2600 meters above the sea level from where you can view Mt. Tungurahua, an active volcano nearby. The swing is a part of a set of three other sets of swings and a famous zip line. Tourists are welcome to ride at this swing but their discretion. Let your inner 7-year-old come out to experience the magic of nostalgia coupled with adrenaline. As an adventure playground, the Baños houses activities like waterfall hikes, zip-lining, bungee jumping, white water rafting, paragliding, and biking to keep you busy all day.
Let's move on to the next destination on our list.
Paraglide, Interlaken
Whatever the season might be, there is always a long list of activities that can keep you busy in Interlaken. Summers are open for hiking, paragliding, whitewater rafting, skydiving (you can also try helicopter skydiving), and bungee jumping. If you want to see the whole place covered under sheets of snow, you would love to visit Interlaken during winters, where you can go snowshoeing, night sledding, skiing, and snowboarding. No matter what time of the year you visit, there is always something available for the brave adventure seekers. This forest-based adventure park is furnished with wooden bridges, Tarzan swings, zip lines, and more than 90 different challenge or obstacle courses to keep that adrenaline pumping.
Biking World's Most Dangerous Road, Bolivia
There is a road just an hour away from La Paz in Bolivia aptly named the world's most dangerous road, and guess what? Thousands of daredevils pay every year to ride a bike through it! If you're up for a biking adventure, we highly recommend this trip. You will be guaranteed an adventure like never before, with difficult terrains, marvels of the Amazonian jungle along the way, and cozy accommodation to welcome you after your journey. If you enjoy biking, this should be your top pick!
Sandboard in the Atacama Desert, Northern Chile
Snowboarding and skateboarding are part of the commonly known sports. Let us introduce you to the latest addition to the game, sandboarding! San Pedro de Atacama is the driest place on earth and possibly the last place where you would expect to find a set of snowboards. This oasis town is a significant attraction to all kinds of visitors, inviting them to climb its giant dunes and race through the sand! This is just the place if you're up for a little exercise too. Unlike snowboarding, you won't find any lift taking you to the top. The practice lies in all the sand climbing!
Hike in Torres del Paine, Chilean Patagonia
Torres del Paine is in the southernmost part of the world and is a famous spot for frequent hikers. It's hard to take your eyes off the Torres or towers that dictate the look of the world here. It is an unparalleled mix of stunning mountain peaks, blue glaciers, endless mountain paths, and lakes that continue for miles. Patagonia is all about the outdoors – hiking, fishing, riding, hiking, and biking. From rolling peaks and dense forests to sparkling lakes and majestic glaciers, this destination is truly spectacular for nature lovers.
Final Thoughts
When you travel, you would want to pick on some of the breathtaking places in the world. So, here is it for the top adventure destinations you would want to visit this year. Is your inner travel bug crawling with excitement? Then don't miss out on all the fun and book your tickets to these dream destinations.