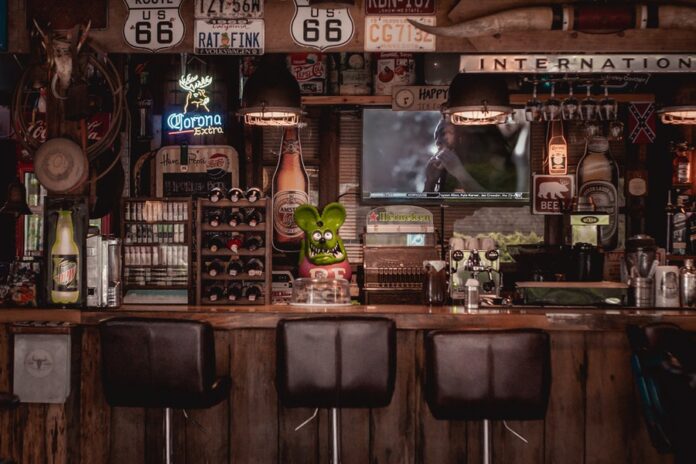 Keeping your customers' glasses full isn't the only thing that is required to run your pub smoothly. With this comes several other responsibilities like getting enough foot traffic and entertaining them all night long.
Now, to do this, you have to be proactive. Put simply, you have to take care of the small things like being well-stocked, organizing timely events and giving away promotional offers to keep the customers coming. This ensures that you are making your business look professional at all times.  
Naturally, you are bound to run out of ideas and tips to keep the brand of your business intact. In cases like these, try simple solutions like getting custom beer mats from established brands like Mosaic, to imprint an everlasting brand image of your pub on your customers. 
That said, since running a pub successfully might be difficult, this article will help you to rethink, if not implement, the same ideas that are mentioned here. 
1. Being Well Stocked 
Being well stocked doesn't necessarily mean having your bar filled with fully loaded bottles; there's more to it. In fact, quality liquor stocking has to be selective, customized and decided on the basis of its demands. 
Stocking of this kind will be based on your observations, meaning you have to first observe the demands of your customers. If they are asking for a particular brand or type more often in volume, then you have to adjust your orders accordingly.
Moreover, you should also observe the time slots, occasions and festivals wherein the demands are probably more of a specific kind; so make sure you keep those demands in check and stock your bar accordingly. 
2. Measuring Liquor 
Although once in a while strong drinks may not sound like an issue, constantly over pouring will result in huge losses over the period of time. 
Fortunately, there are ways in which this can be controlled while ensuring that you're saving a lot. For instance, you can use measuring pourers to prevent spilling; pour approximately correct amounts and eliminate the risk of wasted product. 
Another way is to instruct your bartenders to use jiggers when they craft cocktails. By doing this, they not only prevent over pouring but also ensure that the customers get a consistent amount every time. 
These tips help you to reduce waste while ensuring consistency in serving your customers. Not only that, this kind of consistency will make your customers happy and keep them coming back for more. 
3. Offering Signature Cocktails
Everyone would agree that they have this one classic, favorite cocktail that they order everywhere they go. 
This is not only because the cocktail has the same proportions everywhere (for instance, gin and tonic), but also because people tend to 'play it safe' when they order at a new place – they fear trying something that might taste like an absolute disaster. 
You should take this as an opportunity in a crisis and create a signature cocktail limited just to your bar and see the crowd go wild over its flavors. A unique cocktail of this kind can become the sole reason that food bloggers and other people travel across regions to visit your pub. 
In other words, a burst of flavor cocktail can be the simplest yet most unique marketing strategy to keep your pub successful. 
4. Conducting Promotional Events 
Getting new customers is one thing and maintaining the regulars is another. You can simply do this by introducing timely promotional events and happy hours. 
While organizing promotional events, keep in mind to choose the time during which people wish to socialize. For instance, festivals like Christmas and Halloween bring people together and everyone is often on the lookout to socialize. So make sure you have specials on your menu which compliment the festive theme to bring more people in. 
As for the happy hours, reducing the cost of the drinks will keep your customers happy and intact even after those hours are over. This means that the customers will order more than usual in that particular time and also when the hours get over. 
To Sum Up… 
Pub business is extremely competitive and keeping it alive at all times can sometimes become cumbersome. You need to conduct timely checks and upgrade the style that your business runs to keep up with the new trends in the market. 
Understandably, it is a difficult business but to get those razor-thin profits spiked up, you can begin working on small things. 
Keeping your bar rightly and well-stocked, measuring liquor correctly before serving, creating signature cocktails and introducing promotional offers are some of the many small things you can do to gain more profits from your pub. 
Remember to use the trial and error method and stick to one approach that works best for you!