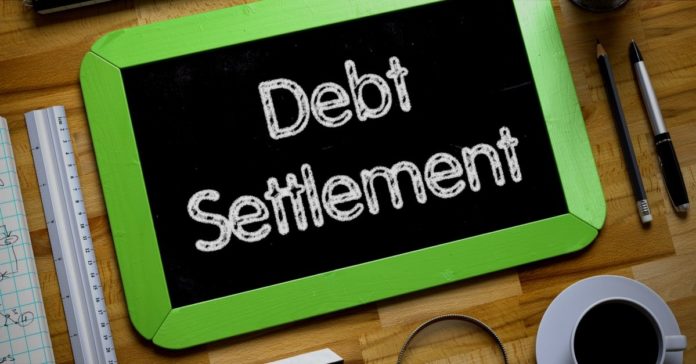 Are you looking for one of the best debt settlement companies that can offer you the best debt settlement program? If you have already done some research, you are likely to be left narrowed options. Now, you need to compare those shortlisted companies to find the right one. How can you do that?
We will walk you through the entire process. Before that, let's understand debt settlement and its pros and cons.
Debt Settlement
In this debt relief option, a debt settlement company negotiates with your creditors. The goal of these negotiations is to get creditors to accept less than you owe. Here is how it works.
The company creates a debt settlement plan for you.
After that, the company sets you up with a bank account to make monthly payments.
The company prepares a negotiation strategy and contact your negotiators to reduce what you owe.
The company and your creditors reach a settlement agreement.
The company uses the money deposited in your account to collect its fee and make payments to your creditors.
Debts eligible for one such program include medical debt, personal debt and credit card.
Drawbacks Of Debt Settlement
Many debt settlement companies charge high fees for their debt settlement programs.
Debt settlement is not as devastating as a bankruptcy, but it does affect your credit score.
You have to give a large lump sum to your credit settlement company. The company might tell you that it needs time to negotiate with your creditors. Even when the company is making slow or no progress at all, it will hold your cash.
You may have to pay tax on the reduced debt.
Advantage Of Debt Settlement
You have to pay one monthly payment which is less than your current minimum monthly payments.
You can clear away your debts much faster.
Since your debt is reduced, you are saving money.
There are experts on your side negotiating for you.
How To Find The Right Debt Settlement Company
Debt settlement companies advertise online or on the radio to find you. However, you can contact multiple companies to make an informed decision. Here are some tips for finding the right company:
Visit the website of a company and make sure that it is legitimate. A legitimate company provides you with up-to-date and accurate information. If it doesn't, avoid working with it.
Check the company's reviews on third party review websites. If you don't find any online reviews, it is a scam.
Rely on word of mouth. If one of your friends has already worked with a debt settlement company, take help.
Questions You Can Ask
After shortlisting 3 or 4 debt settlement companies, contact their representatives and ask some questions. Depending on their answers, make the final decision. Here are the four important questions you have to ask:
What Is The Monthly Cost Of The Program?
The company will talk about low monthly cost and you too want that. However, you cannot ignore the length of the debt settlement program. If you are paying less each month, it will take longer to resolve your debt.
What Are The Negotiation Fees?
First of all, don't work with a company asking for fees up front. This is illegal. However, during the initiation of the program, the bank will set-up and manage your account. The bank may charge a small account management fee. The company will charge its fee after settling one of your debts.
How Many Creditors Do You Work With?
Keep in mind that not all creditors work with debt settlement companies. Make sure that the company will work with your creditors.
Where Can I Check Your Ratings And Reviews?
When you visit a third party website, don't trust "sponsored listings" as the third party website is paid for the listing. It is just an advertisement by the company. You should be able to spot legitimate ratings and reviews on third-party websites. People often complain on the social media profiles of the company. For example, if a client is not satisfied with the services of a company, he will express his dissatisfaction in the comment section on YoutTube or Facebook.
Conclusion 
A debt settlement program may or may not be the right option for you. So, first of all, figure out that. Secondly, choose a company that offers the right plan for you.