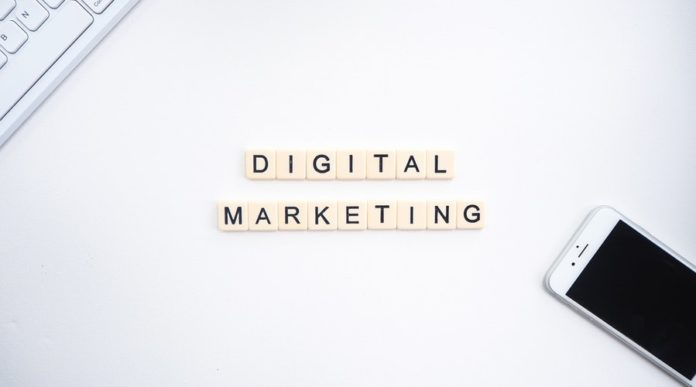 Starting a business isn't easy, but keeping it running and ensuring its success can definitely be even more challenging. With 32.5 million businesses currently in operation in the U.S., small business owners and startups need a competitive edge. Startups can achieve this through digital marketing.
Like the business landscape, digital marketing is ever-evolving. Some of the trends that dominated the industry ten or even just five years ago are no longer relevant today. Now that we're about to enter the end of another decade, new digital marketing trends are emerging.
The trends that digital marketers and business owners alike  look forward to the most include the broader use of chatbots, voice search optimization, the introduction of more interactive content, and personalized marketing.
Apart from utilizing SEO services, you need to use these trends for your Denver business to create and implement a seamless digital marketing strategy. And to implement your strategy, you need digital marketing tools that will help you launch your campaigns. Below are a few online marketing tools, both paid and free, to start you up.
Google Analytics (Free and Paid Options)
Google Analytics (GA) is a web analytics tool that allows you to analyze in-depth data about the visitors on your website.
Among other features, GA enables you to track your visitors' activities and the origin of your traffic. For example, you can figure out whether your marketing campaigns are generating more traffic from mobile devices or desktops. With this knowledge, it's easier for you to adjust your strategy in a way that's most beneficial to your startup.
The premium version of GA costs $150,000 a year. Fortunately, the free version provides you with more than enough insight about your audience to guide your marketing campaign.
HubSpot's Chatbot Builder (Free)
HubSpot is an all-in-one tool when it comes to sales and marketing. It has you covered in the areas of blogging, e-mail, social media, and other online marketing needs. But HubSpot is best used as a CRM tool. One of the most recent additions to the HubSpot family is its chatbot builder, HubSpot Conversations.
This software is seamlessly integrated with HubSpot's free CRM. As a result, your chatbot can deliver more personalized messages depending on how much information you have on a contact. The beauty of this software is that you can create a chatbot without needing to know how to code. With readily-available templates, you can launch a support bot, a lead qualifying bot, or even a bot that can book meetings.
Chatbots are the future of customer service. Human customer representatives are still vital to a business, but they can sometimes prove frustrating to customers. Chatbots, on the other hand, provide a more streamlined interaction between your brand and your customers, at a fraction of the cost of hiring customer representatives.
Hootsuite (Free and Paid Options)
Social media marketing is one of the most important "musts" for startups. Data as of this year shows that 72 percent of U.S. adults use at least one social media site. Social networking platforms are where your potential customers are at. That means you have to establish your presence on them for you to capture more leads.
On average, Americans have 7.1 social media accounts, the most used of which are YouTube, Facebook, and Instagram. While it's easy to set up accounts for these sites, managing your profiles and curating content for each can be difficult.
With Hootsuite, you can streamline your brand's social media strategy. Hootsuite is one of the most popular social media management tools that helps you track and manage each of your social media channels.
Some of the best features of this software are the option to schedule your content and automatically post them on each of your accounts, as well as monitor all your profiles at the same time. With a powerful social media management tool like Hootsuite, it becomes easier to reach your customer base.
BuzzSumo (Free and Paid Options)
As mentioned earlier, voice search is one of the trends that will dominate in 2020. According to Baidu chief scientist Andrew Ng, at least 50 percent of all online searches in 2020 will be from either image or speech. That means you have to optimize your content so that digital assistants can quote you for answers.
Experts suggest making your content more conversational since that's how digital assistants relay results to the searcher. But apart from that, your content should still be interesting and engaging to your target market. With a gamut of articles available online, on seemingly every topic you can think of, you need to stand out by providing unique content that people are searching for.
BuzzSumo is a tool that reveals the topics relevant to your industry and that you should therefore write about. Type in keywords that are frequently searched for in your industry and BuzzSumo will show you a list of top-performing content. Other features include giving you alerts whenever a competitor posts new content and new content that mentions your keyword.
With these insights, you'd be able to plan and schedule your content marketing strategy better.
MailChimp (Free)
Did you know that in 2015, for every dollar a brand spent on sending an e-mail to their customers, they reported an average of $38 return on investment? That's how powerful e-mail marketing is. A lot of consumers report that e-mail marketing is still one of their most preferred marketing avenues, and it's not surprising. E-mails are nonintrusive, unlike glaring banner ads or other forms of advertisement.
If you want to tap into your market through e-mails, MailChimp is one of the most popular tools to use. Apart from the fact that it's free, it's also easy to use and has dozens of handy marketing features, such as scheduling, integration, and reporting. What's more, you can create e-mail messages that do not look tacky or boring because the tool offers a wide selection of beautiful templates.
6. MobileMonkey
MobileMonkey is a free platform for building messenger marketing campaigns. It allows you to build a marketing chatbot in under 5 minutes.
Mobilemonkey is very user-friendly that even those without coding experience can still use the service with ease. It's perfect for marketing professionals looking for chatbot builder platform that includes tools for drip marketing and chat broadcasts.
They recently launched Omnichat by Mobilemonkey, which is an all-in-one multichannel chat marketing platform for sms, native web chat and Facebook messenger – exactly what a chat marketer wants in a platform!
If you're about to open or are already operating a startup, keeping apprised of current digital marketing trends is essential. When you know what's hot and what's not, you'll be better able to stay on top of your strategies and implement the right campaigns.
With the help of the digital marketing tools stated above, it would be easier for you to adapt wherever digital marketing is headed in the future.