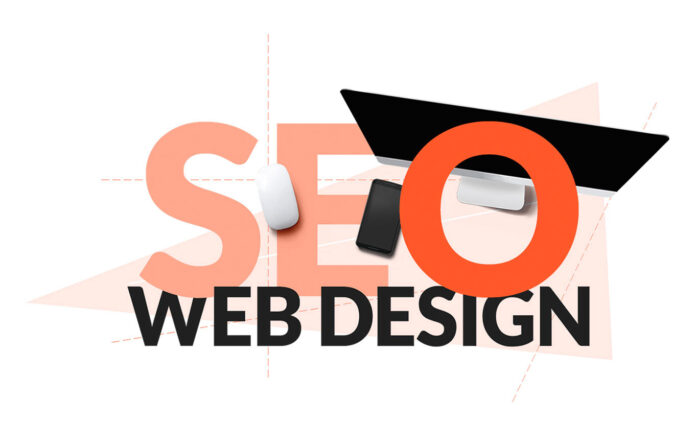 Because search engine algorithms are constantly changing, web developers and site managers are constantly trying to improve website performance. This can be a daunting task if you have a large website or there are several tasks that could help improve performance. 
For many years, people looked almost exclusively at SEO for ranking well in search engine results pages (SERPs). Now, however, the design, structure, and performance of the website also factors in how a website appears on SERPs. 
The Link Between Web Design and SEO
If you are looking to improve the performance of your website, you need to understand the link between web design and SEO. This link is actually quite collaborative and intricate. Put together by web designers in Nashville, Let's take a look at some of the ways that web design and SEO link together to help your website. 
Easy to Read Design
If you are looking to improve your web design and SEO, one of the best ways to do that is by making your design and content both easy to read. Internet users are increasingly looking for sites that have valuable information presented in an easy format. Websites that have a poor structure, too many links, and no clear focus can turn readers off and cause you to lose traffic and potentially customers. 
Mobile Friendliness
Research shows that internet users access websites on mobile devices more than 50% of the time. That means that mobile friendliness is a huge factor in your web design plan and your SEO plan. If your website design is not mobile friendly, you could be alienating more than half of your potential audience. It is imperative to check your website design to make sure it has a mobile friendly design and is performing well on screens of all sizes. 
The Speed of Your Website
The speed of your website is a great indicator of the link between web design and SEO. Internet users want a website that loads fast on all platforms – PC, mobile, etc. If your web pages load slowly, you are creating a poor user experience. Not only that, but you are likely hurting your chances of ranking well on SERPs. Thankfully, web designers can check website speed and make improvements using the platform where the site is hosted and managed. 
User Trust
Getting users to trust your website, product, service, or content in your site can be difficult. But it is incredibly important. Gaining user trust starts with the website structure and carries through the building process, content marketing, and then management of a completed site. A site that is structured well, has updated content, loads well, and is easy to navigate builds trust among users. 
The Sitemap
As suggested by an Atlanta SEO firm, utilizing a sitemap is a prime example of how web design and SEO are linked. When you are building your website, you are creating a hierarchy of pages that have internal links to one another. This is essentially your sitemap. The sitemap provides information to search engines when they crawl your site. It tells search engines which pages are most important. This influences how your site ranks on SERPs. A sitemap can also help users navigate to pages that are most relevant to their need.