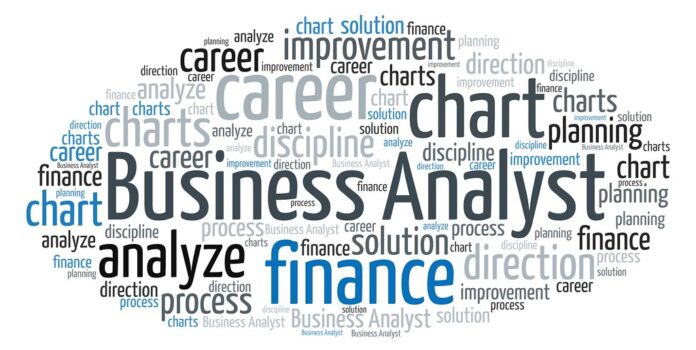 Every business has a business analyst who uses different techniques to leverage the overall success of the organisation. A business analyst examines, understands and makes sure that all the requirements of the organisation are met. By reforming policies, internal processes and information systems business analysts offer actionable solutions for the various needs and flaws of the organisation. To efficiently conduct business analysis of a firm, business analysts need to have good knowledge and resources to recognise the business needs and solutions. 
Many business analysts use different tools to sort large amounts of data and identify the needs, flaws and solutions for an organisation. These tools help business analysts in collaborating, collecting and sorting data, documenting business requirements and using case analysis for creating a prototype and managing the workflow of the company. As there are several business analytic tools available in the market, it becomes difficult to determine which tools can help you in finding permanent solutions for your business.
Thus, here is a list of the top 10 business analytic tools that can assist you in data collection, analysis and management.
Modern Requirements is one of the most widely used tools by business analysts. This tool helps in managing and collaborating for better definition and analysis. It is often used to define requirements either through text or images. This tool also supports smart docs, diagramming, review management, mockup, trace analysis, baseline, visualisations and a lot more. Some of the amazing features of Modern Requirements are the availability of planning boards and customisable dashboards, online review and approval and Test Case Automation and User Story generation. The tool is fully integrated with Azure DevOps, and it can reduce User Acceptance Testing and compliance efforts through a streamlined workflow that facilitates collaboration.
Qlik Sense is another widely preferred business analytics tools that are used by different types of business organisations. It is known for its distinguishing features such as advanced data preparation, broad data connectivity, patented technology, in-memory processing, guided analytics and delivery of ultra-fast business analytics reports. Using self-service visualisation this tool takes users to guided analytics apps and dashboards. With its augmented intelligence skills, Qlik Sence uses centralised management to give users a modern, cloud-native platform that is backed by powerful data integration and connectivity. Analytics teams will appreciate automated generation of machine learning models and business scenarios that can be directly integrated into Qlik Sense dashboards.
SAS Business Analytics is an integrated and self-service business analytics tool that aids in extracting value from data. With its high-grade text analytics capabilities, this tool allows analysts to inspect and transform unorganised text data into relevant information to get meaningful insights. It offers numerous self-service capabilities that can be used for forecasting, text analysis, scenario analysis, decision trees and automated goal-seeking without the need for coding. This tool can be helpful to business users who want to generate analytics dashboards without being reliant on the IT department.
Pencil is a free to use, cloud-based and open-source tool that business analysts use for prototyping and making simple mockups. By creating a prototype for the user, analysts assist businesses in understanding the final look and feel of the product. Based on the inputs, Pencil also helps business analysts in incorporating customer's requirements in the prototypes. This tool comes with built-in shape collections, diagram drawing support and the prototypes can be exported to different output formats. Since Pencil is released under an open-source license, businesses have the opportunity to freely access the tool's source code in order to adapt it to their needs.
Nifty is a leading business analysis tool that is used for managing workflow and projects right from the starting till the end. To fulfil the different demands of small, medium and large businesses, Nifty offers different editions such as Starter, Pro, Business and Enterprise. Through its dashboard, you can get an overview of each project and also see their progress. Business professionals can also use this tool to transparently monitor the tasks assigned to others and the time taken to complete the tasks. Nifty can be integrated with major workflow apps including Github, Slack, Google Drive, Microsoft Suite, and Zoom.
The MicroStrategy business analytics tool offers superior analytics capabilities for the easy processing of unstructured text data. Using this tool, business analysts can embed hyper-intelligence to execute single-click actions into the website, applications or devices. Through its resourceful analytical and statistical efficiencies, MicroStrategy allows analysts to enable real-time trend forecasting along with third-party data mining. It uses microservices architecture which allows for better scalability, streamlined deployment, and flexible change management. 
The Axure tool gives business analysts the ability to create documentation, diagrams, wireframes and prototypes. This tool makes it easier for many people to work on the same project or file at the same time. With a single click, users can also instantly publish their RP UX prototypes to Axure Cloud and share, analyse or collect feedback from their team. It can also be integrated with other widely used design tools such as Adobe XD and Sketch. Axure-powered interfaces are data-driven which makes them well-suited for services that require dynamic and adaptive designs. 
Blueprint is a commonly used business analytics tools that help enterprises in digitalising their business processes. It speeds up transformation activities by offering an enhanced way to capture, design, govern and manage superior quality business processes. Using this tool business analyst can create multiple applications to align their strategies with the technical execution of tasks. Some of its noteworthy features include supporting transformation in the organisation, coming with reporting tools and dashboard, decreasing the risk of IT compliance and offering detailed analysis and documentation of all projects. Blueprint may be helpful to businesses seeking to migrate their automated processes to a new platform, and it supports major automation tools such as  BluePrism, UiPath, and Automation Anywhere. 
Sisense is a leading business analysis tool that uses dynamic and robust text analysis functionalities to help users convert unstructured text into meaningful business insights. This tool uses open-source language for computational statistics and allows users to execute deep analysis and visualisation of complex data. This further helps business analysts take data-driven decisions and make better predictions of the future trends. The tool also allows users to create customised experiences and automate multi-step actions to improve workflow. Using Sisense, users can easily integrate AI-powered analytics into workflows, applications, processes and products. Sisense can deliver analytics through common business apps like Microsoft Office 365, Google Workspace, Slack, and Teams, while also supporting agile development through integration with Git version control. 
IRise is an exceptional cloud-based requirement management tool that helps enterprises to interconnect with software systems before the beginning of process development. Using this tool users can assemble mobile and web prototypes of any fidelity and immediately draw and validate requirements. You can also get insights by monitoring the workflow and project management led by other employees. By setting up automatic revision tracking, you can track any changes made.
Conclusion
A business analyst plays a significant role in analysing the data and taking the business to the next level. By using appropriate tools based on the organisation's requirements you can improve your strategies and take the required steps for business improvement.