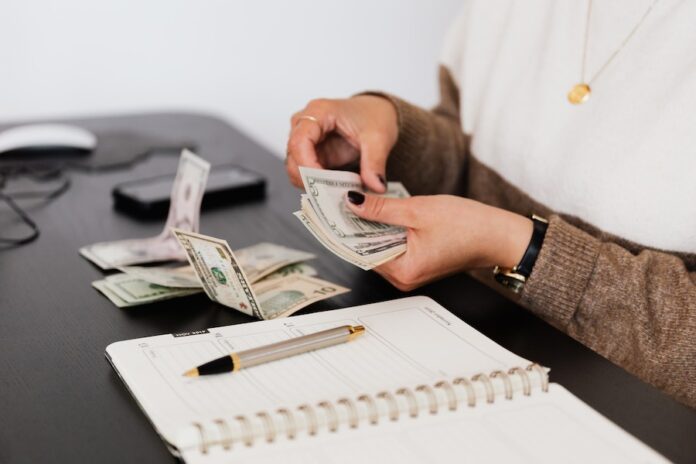 Finance is a crucial element of any business, whether it's a small mom-and-pop store or a large corporation. Having a financial plan in place is essential to making sure your business remains profitable and secure. In this blog, we'll take a look at some of the key elements of financial planning that you should consider as you work to secure your business's long-term financial future. 
Create a Budget and Stick to It
Creating an accurate budget is one of the most important aspects of financial planning for any business. The budget should include all the money coming into and going out of your business, including expenses such as payroll, rent, utilities, taxes, and more. It's also important to build in some wiggle room in case unexpected expenses come up or if sales dip lower than expected. Without an accurate budget in place, it can be difficult to accurately assess where your finances stand on a day-to-day basis.
Keep Up with Your Accounts Payable and Receivable 
Once you have developed a budget, it's important to keep up with your accounts payable and receivable. This means staying on top of invoices and payments owed by customers as well as payments due to suppliers and other vendors. Keeping up with these details helps ensure that you always know exactly how much money is coming in and going out of your business at any given time. 
Develop Financial Goals 
It's not enough just to create a budget; you also need to set financial goals for yourself and your team that are both realistic and achievable. Ask yourself questions such as "What is my desired profit margin?" and "How much do I want to save each month?" Once you have identified these goals, create actionable steps that will help you reach them. This could involve cutting back on certain expenditures or finding ways to increase revenue from existing customers or new clients. 
Plan for Unexpected Expenses
No matter how carefully crafted your budget is, there will always be unexpected expenses that crop up from time to time—a broken air conditioner in the middle of summer or an employee who needs emergency medical care are just two examples. To protect against these surprise costs, make sure you have an emergency fund set aside specifically for those types of events. This fund should be separate from other accounts so that it stays untouched until needed—and if it's never needed at all, then even better.
Work With a Trusted Financial Advisor
Working with a trusted financial advisor can be extremely beneficial for any business. A financial advisor can help you create and follow an appropriate budget that works for your specific needs, as well as provide advice on other important aspects of running a financially secure business. Furthermore, they can offer helpful insights into the stock market and tax situations, helping you make the best financial decisions for your business. Be sure to find a qualified advisor with experience in business finance, or even Golden Tax Relief, and one you feel comfortable discussing all aspects of your finances with. With the right advisor on your side, you can rest assured that your future is financially secure.
Make Strategic Investments 
As a business owner, it's important not only to save but also to invest wisely. When making investments, consider both short-term and long-term goals for your business—what do you want your businesses finances like in the future? Think carefully before investing in anything; even if something seems like a good idea now, it could be detrimental down the line if it doesn't fit with the overall vision for your company's financial future. 
Review Your Finances Regularly 
It's important to review your finances regularly—at least once per quarter—to make sure everything is on track. Take time to review past expenditures and evaluate if there are any areas where costs can be reduced or eliminated. This can help ensure that you remain financially secure over the long term. Additionally, set up alerts so that you receive notifications when certain thresholds are reached or exceeded; this way, you can take corrective action quickly if necessary. 
Financial planning is essential if you want your business to remain financially secure over the long haul. Creating an accurate budget and setting achievable financial goals are two great ways to ensure that your finances stay in good shape now and years down the road. 
Additionally, make sure you plan for unexpected expenses by having an emergency fund ready for when (not if) they arise—this way you won't have to scramble when things don't go according to plan! With these tips in mind, you'll have peace of mind knowing that your business's finances are secure now and into the future.