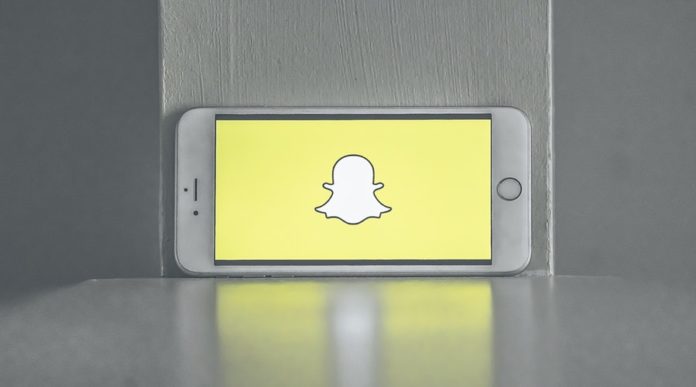 There was a time when people were crazy about Snapchat. From its exciting and fun filters to its interactive platform, people were interested. However, after the launch of apps similar to Snapchat. The direct attention to Snapchat was diverted. People got interested in those applications which seemed more attractive. With the declining rate of fans on Snapchat's app, the manufacturers had to come up with something that more attractive, innovative and enticing enough to grab the audience's attention. There was a time when people start using Snapchat as a messaging platform which was enough for the earning purpose but the purpose of creating a snapshot was not about texting other people. To keep up with such an application, the designers of Snapchat tried so many features and after a long pause, they launched Snapchat's latest AR lens.
ATTRACTING MORE FANS
If you wonder what an AR lens is then it's a new selfie feature that is updated in Snapchat. It allows the user to click a picture with the front, back or rear camera and the special features. This lens will make you look aged. The Augmented Reality in installed in this app enhances the ability of a natural camera which even allows you to attach your picture with anything and gives your image a fine touch that makes it look more natural.
Also, if you are still a Snapchat fan then this new feature is definitely more than exciting. It's all about aging where you capture your picture and after a couple of seconds the filter makes you look way older than your actual age. Now, you might be thinking that what is so new about this feature. Almost every other you see in the market offers similar features which means you can make yourself look old in seconds.
This augmented reality filter is created and installed to lure people back at the app. The exciting news about the feature is that it got viral in a few days and doubled the number of visitors on Snapchat. It has the ability to turn a toddler into an older person.
If you remember, this May the company launched a baby lens feature where it enabled the user to turn older or aged people into a bay.by giving them a bay face, the app goes viral and fans liked it pretty much. However, after the launch of this new aging app fans are more attracted to it. According to a local report, this app recorded more success than the previous baby one.
AR LENS WITH FULL CUSTOMIZATION
It's not only the AR lens that is attracting the audience but the fully customized and interactive features of the app are boosting the engagement. It has been all over the news that Snapchat's owners heavily invested in the creation of this feature. From creating their own AR tech, smart user-interface to FaceApp filter, everything is modified. The reason behind all the struggle is authenticity. The company wanted to create an authentic feature that is unique from others. That the reason why they created it from scratch.
The CEO of Snapchat was interviewed a couple of days ago where he told the fans why he integrated AR technology in the lens. He further said that AR design is totally trendy and people are interested in it. Whether its Virtual or Augmented Reality, people are excited to know what's happening. The time AR technology was introduced in the architectural business, it amazed the audience. He said if other businesses can adopt this technology and utilize it for their functionality then why not an application with user-friendly features. The designers even said that the baby feature was introduced before to see how people will react to the upcoming trend. And luckily, the response was positive that made the creators work more on the intricate AR technology and blend it with an aging feature.
If you wonder why the designers of Snapchat were too pumped to launch this feature then the simple answer to this question is publicity. Apart from the fact that interaction on texts and streaks was enough for the makers to run the app they still took a big step for launching this feature. The AR technology helped them to introduce something new and exciting in the market. And surprisingly, it ranked more than the baby feature which was expected to go viral and gather more traffic.
CONCLUSION
It isn't the first time when any application has used Augmented Reality in creating something new and exciting for the fans though it's pretty impressive to know that an app like Snapchat is using the application. Integrating the camera lens with AR tech is more unique. Also, you are free to use it as a communication tool but the latest aging feature with AR tech is more exciting.