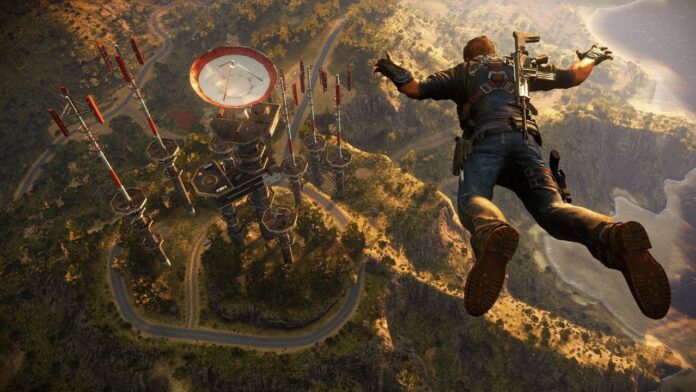 Actions games have always been popular because they help uplift our mood. The suspense, thrill, and excitement of an action game is unmatched. They is even more fun to play these games when you are bored.
So the following list contains the best action game picks you need on a boring, Sunday afternoon. Make sure to check them out and let us know how you liked them!
Zombie games are both scary and thrilling at the same time. We also get zombie board games now, which explain how this niche is quite popular. One must take the allowed age bracket into consideration when playing these games.  If it is safe for you to try a zombie shooter game, then Into the Dead should be one of your picks. It is based on an eerie, creepy town where zombies are on the loose.
The graphics of this game are outstanding and very close to reality. Into the Dead is developed by Madfinger games that have several popular zombie games on Android. You get to be a zombie shooter and also play with strategy while on the run from zombies in town.
Street Fight by Unlimited gamez mo lets you play as a young and dashing hero. You are the hero of the story, so you get to fight thugs and other bad guys on the street. Lovers of the original Street Fighter game will enjoy this fun and light-hearted game.
You have added boosts and combinations to help you win the game. For example, there is a pill that makes you temporarily powerful for a short period. In the end, the one who knocks out the opponent wins the game. You can play this game online whenever you are bored, and seek to pass your leisure hours with fun.
Those who enjoy arcade games need to check out PPKP. PPKP is one of the newer arcade games with great mechanics and very simple controls. The game is set on a 2D model where you explore the area, deal with bad guys, and gather lucrative collectibles as power-ups to get to the next level of the game.
Most arcade games seem repetitive, with not much creativity. However, PPKP is full of surprises and more adventure. There is an exciting story in PPKP which unravels slowly; small boss fights that eventually lead to the end boss. So yes, you can finish this game. However, the game does not offer much replay value once you go through the end boss. So PPKP is a good choice when you are bored and want to go on an exciting adventure.
Fans of war games will love Defend the Tank and its simple but fun interface. In this game, it is your responsibility to defend your tank at all costs. You need to take part in strategies and methods that help keep your tank safe. You get to control a team of rough and tough soldiers as their alpha. Create a safety net by dragging and dropping soldiers at their designated positions. This way, you will be able to keep the tank alive at any cost.
If your tank does get attacked or destroyed, you have mechanical soldiers at your disposal to heal the tank. Meanwhile, you can rotate the rest of the soldiers to inflict maximum damage on your enemy. You get to upgrade the tanks by collecting coins from each battle. Moreover, you can also unlock soldier classes to provide the highest security to the tank. You can enjoy Defend the Tank through the convenience of your smartphone or tablet.
Unless you have been living under a rock, you would know PUBG, and how its craze has taken over the world. It is an online multiplayer battle game in which you fight for survival on an island. You can invite friends to play with you and defeat your rivals.
The gameplay is very intense, and you have to make quick decisions every second. But when you go through all obstacles and gain victory, it is 'Winner Winner Chicken Dinner' all the way! PUBG is good to play on smartphones or tablets.
PES- Pro Evolution Soccer
This game is for the football fans who cannot play outside during the lockdown period. PES- Pro Evolution Soccer is your gift for staying home and observing social distancing. You can opt for multiplayer gameplay with your best friends or find pals from around the world as partners.
Football games are not very different from each other except in interface and other factors. PES gives you the thrill of playing football on a phone or tablet screen with ease. This game is available on both iPhone and Android.
World Cricket Championship 2 
Cricket lovers also have something to love in this list of action games. World Cricket Championship is your solution to playing cricket indoors. What better way to indulge in the game you love when you need a pick me up?
World Cricket Championship enables you to play Test Cricket, T20 Cricket, and take part in live competitions. It is a game for beginners as well as seasoned players of cricket or online games. However, if you want to learn, you can try the practice mode, which will give you 65 shots to help you bat your way to perfection.
Clash of Clans is another favorite of all time and good to play if you have not checked it out yet. This is a combat strategy game that you can enjoy in your free time. You need to create your village to be able to bear clashes of other players. The same way, you can raid other people's villages to get bonus points and upgrades.
Clash of Clans is not just good to play in your leisure time, but you can also dedicate 5-10 minutes each day to play it. There is no storyline, so you can play for as long as you want and grow your village with the latest arms and personnel. You can play this game on the iPhone or Android.
Conclusion
I hope our list will help you kill your boredom while enjoying every bit of it. Once you get the hang of these games, you will be on the lookout for some extra time to enjoy them.
Do you also have some thrilling games on your list? Please share those too so that every enthusiast player can make the most of their idle time.