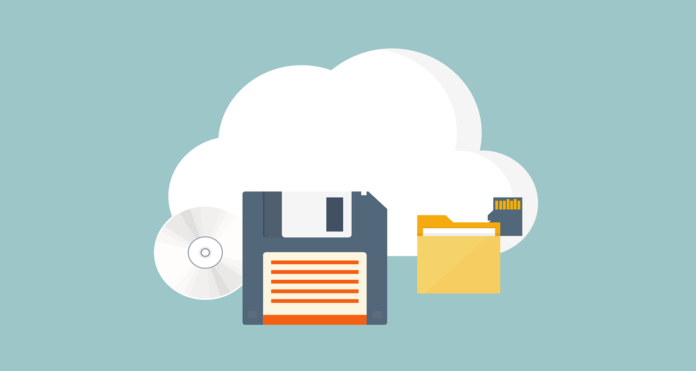 It doesn't matter whether your company is using QuickBooks Enterprise hosting, Gsuite, office 365, or any other modern platform, cloud always allows us to easily collaborate and connect with other people, regardless of your location and this is one of the biggest advantages of the cloud platform. But one of the most important things that you should know that, just because you are creating cloud data on a constant basis, this doesn't mean that you have total control over it. What if, your employees mistakenly delete all the email on their Gmail account or delete the data of a former employee while transferring it? Well, such type of situation can make things go haywire and this is why you need cloud backup.
With the help of cloud backup, you are able to send a copy of all your cloud data to another location. By using such an approach, you are able to quickly restore your data from another location, if your main data gets compromised. You should know that there are many businesses that need to make their cloud data secure in order to meet industry regulations. But if you have been avoiding cloud backup then you have come to the right place. This blog addresses the top 4 reasons why you need cloud backup and at the end of this blog, you will surely reconsider your decision of not using cloud.
Security and compliance
There are many cloud backup solutions in the market that offer management of data policy and regulation. This allows the user to avoid paying any type of penalty and fines. In addition to ensuring the quality of your data, cloud backup makes sure that it stays protected as well. If you will be using cloud backup then you can be sure that your data is always encrypted while being transferred from one end to another. The encryption acts as your first line of defense and even if your data lands in the hand of someone else, it will be of no use to them.
Another main feature of cloud backup is that it takes care of the regulation compliance of the user. But you should know that the rules and regulations that a particular software adheres to, depends on different factors like the country of origin and the type of industry you are dealing in. This is why it is necessary to know what is the rules and regulations related to the compliance of every software in your firm.
Flexibility
Some of the most common features of cloud backup are data mirroring, data syncing, instant restore and much more. You should know that you will never get all these options if you will be using the traditional method of creating backup. Because of the neck wrenching competition in the market, cloud backup solution providers are always coming up with new improvements in the process, but the in-house IT team will never have enough time and resources to do so.
In addition to this, if data will be stored on the cloud then it will be accessible from any corner of the world. This improves the data accessibility of your team by many folds and this also allows your employees to edit, access and store data while even working remotely. This can act as a life savior for you if your business is hit by a disaster. With the help of cloud backup discussions on which device you will need in order to access data will become a thing of past.
Scalability
If you will be using on-premise backup then you will surely need additional hardware or software license but that is not the case with cloud backup software. There is no need for additional hardware or software license if you are using a cloud backup software. Using cloud backup solution also minimizes the startup cost related to backup. You should know that cloud backup software takes care of tasks like deduplication and backup size reduction for users as well.
Even the pricing in the case of cloud backup is also very flexible. If your data backup need will increase, then all you will need to do is to update your plan with the same provider. And even if you need to scale down, you can easily do so as there are many cloud backup service providers that allow their clients to downgrade cloud backup plans. If your firm is growing at a very fast rate then cloud backup can act as a magic wand for your business. Since there is no hardware that you need to update, you can easily scale up or scale down your cloud backup plan.
Cloud backup has surely become a necessity for businesses of all sizes and industries. If you still relying on the old methods of backup then it's high time for you to move on and use cloud backup solutions.