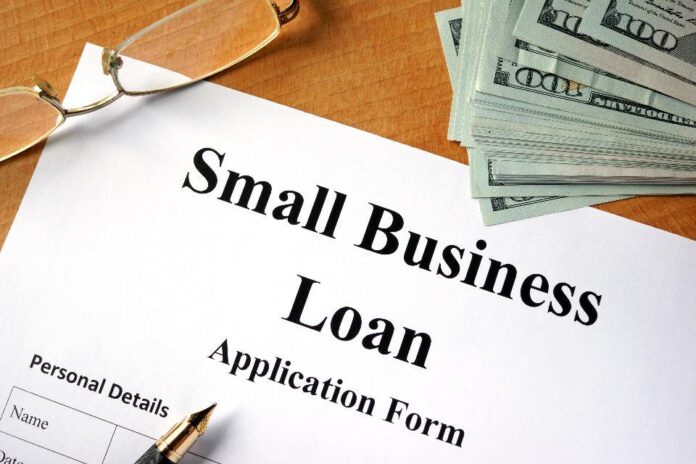 No matter what phase of growth your business is in, you might need financial aid at one point or another. This is especially true as most small businesses have been hit hard by the coronavirus pandemic.
You need a borrowed capital to start your business as well as to maintain it. And a small business loan is the most preferred method of funding.
However, strict lending standards have made getting a loan more challenging for small businesses. Therefore, make sure to navigate the process ahead of time to increase your chances of being approved for a loan. Here's how…
Determine How Much You Can Afford:
If you opt for a huge loan, you could find yourself being pinned down by debt that's challenging to pay off—affecting your business instead of growing it. On the other hand, if you opt for too little funding, you might miss on opportunities.
That's why it is important to for a loan amount that can meet your important needs as well as can be paid off over time.
Know Your Loan Options:
Although you don't need to become a business financing pro, with various options available, it is downright essential to be an expert at picking the right type of financing for your business. Here are some general loan options you can choose from.
Small Business Administration or SBA Loan:
SBA loans can fund you from $50,000 up to $5 million. The interest rates are generally lower along with favorable repayment terms. It can take weeks or months to get approved for SBA loans, depending on the SBA type of loan you are looking for.
Traditional Bank Loan:
As the name suggests, these loans are granted by a bank. The loan amount varies while the repayment terms can be from one to twenty years.
Microloan:
They are an ideal loan for small businesses and can approve the funding up to $50,000. That's why they are called microloans. As an added bonus, microloan lenders are not that particular about your credit score.
Non-Bank Online Loan:
These loans are known for their quick response and fast approval. However, online loans often require you to pay a higher APR. If you promise to pay back the debt in less than five years, you can be approved for a loan between $25,000 and $500,000. Even the loan can be approved on the same day.
Business Credit Cards:
Business credit cards are also an ideal funding option for a startup. This loan type generally comes with a rate of up to 25% for the credit cards offering between $1000 and $25,000.
Decide on a Lender:
Once you determine which loan is right for your business, the next thing is to decide on a lender. Not all lenders offer all of the financial services mentioned, so you have to narrow the search to those that provide the funding required by you.
Some general types of lenders are…
Direct Lenders:
They generally include credit unions, online lenders, banks, and investors. No third party is involved over there to make a loan application, get funds, or make payments.
Lending Marketplaces:
Such online marketplaces help you find lenders based on your qualifications. All you need to enter your requirements and they choose the best match.
These marketplaces exist online and applications are relatively quick compared to more traditional lending scenarios.
Determine Your Chances of Being Qualified:
So far, you have read about various loan options as well as the type of lenders. The next thing is to ponder over your chances of getting approved. Each lender has its own criteria to approve your loan application. For example, some lenders such as banks can check your credit score that should be more than 680. If your credit score is less than 680, consider non-traditional lenders like microloan lenders. Apart from checking your credit score, a lender generally considers your budget, your business history, and ability to pay off the loan.
Collect Your Documents: 
Make sure to gather your important documents when applying for a business loan. Collecting these files now and keeping them handy will help ease the process.
Some general documents you need to submit are…
Business and personal tax returns
Business and personal bank statements
Business financial records
Submit Your Loan Application:
Last but not least—complete your loan application.
Avoid applying for more than one or two loans at a time, because each lender can perform a screening on your credit history, and this can hurt your credit score.
Some online loan marketplace can suggest multiple options with just one application.
Once the loan application is submitted, a lender will review it and provide you with the loan agreement if approved. Make sure to understand the loan terms before signing on the dotted line. The lender should resolve all your queries regarding cost and the structure of the loan.
So you must have understood how to apply for a small business loan. It is all about choosing the right loan type, considering your affordability, and submitting the right document.