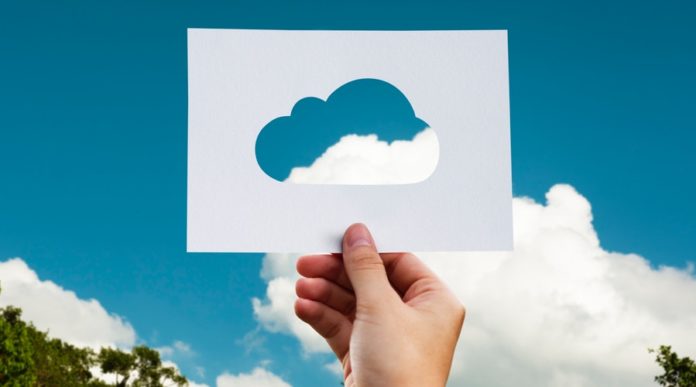 Cloud computing is beneficial for your business. By hosting your infrastructure, custom applications and business systems on the cloud, you protect your business from data loss.
You may come across numerous IT leaders who recommend cloud-based backup, storage and failure recovery solutions, which should explain why the cloud adoption rate is ever increasing.
This trend will continue in 2020, as predicted by Gartner, by which time a majority of companies will have cloud-only and cloud-first policies. The reason being, it reduces operating costs, increases flexibility and improves collaboration.
By adopting the cloud, large businesses benefit from quantifiable improvements. Said improvements include numerous factors, out of which the most important ones are as follows:
Cost Savings
If you are concerned about the costs associated with moving to the cloud, you are not alone. Almost 20% of companies are concerned with the costs of adopting a cloud-based server. But businesses attempting to compare the advantages and disadvantages need to consider other factors to make an informed decision; most importantly they need to consider the ROI.
Once your business has moved to the cloud, easy access to your business data will save money and time for new projects. Businesses worried about paying for features they do not want, can rest easy knowing that most of the cloud service providers out there are pay-as-you-go. This means if a business is not benefiting from a particular feature, they do not have to pay for it.
The pay-as-you-go pricing plan applies to data storage space too, meaning you get exactly the amount of space you need to service your clients and stakeholders.
Taking these factors into account, your business will have higher returns and lower costs. To put things into perspective, IT leaders and CIOs reviewed by Bitglass reported lower costs due to the adoption of cloud-based applications.
High Availability
Seeing how businesses are more reliant on applications for critical operations than ever before, any mishap can turn out to be disastrous.
Server failure brings companies to a complete loss, and bringing things back on track is a time consuming and challenging process.  
The good news is this problem can easily be solved with the help of cloud computing. With it, businesses never have to worry about losses ever again. Cloud environments are designed in such a way to deliver consistent and reliable performance. In the case of an issue; clients hosted on virtual machines can easily be transferred to another server. The cloud has clustered servers that protects from hard disk failure to network failure, thus ensuring critical applications are available all the time.
Boosts Productivity
When your team is free to access documents anywhere, anytime, they are able to collaborate easily and perform much better. The overall workflow improves because employees can work from miles away, if they are on vacation — it gives you the edge to stay competitive while allowing your employees to maintain a balance between work and life.
Cloud computing not only increases collaboration, but facilitates virtual work around the globe among your clients and employees. This enhances the product development life cycle, customer service, while reducing time-to-market.
Blazing Fast Performance
Cloud service providers need to constantly update their technology to meet and exceed the expectations of their customers, and also because it allows them to stay competitive. Due to this, cloud computing offers blazing fast performance on its servers with speedy SSD drives and top-of-the-line CPUs.
On the other hand, client requests are routed via load balancing to maximize their capacity utilization and speed. This way, even if the servers are busy, the load is distributed in such a way that no sole server suffers from performance issues. Considering the number of servers available at their disposal, cloud providers can actually make sure that the performance delivered is constantly optimized.
Top Notch Security
Thanks to cloud computing, businesses never have to worry about internal data theft and hacking ever again.
Cloud providers need to meet a range of strict cyber security regulations to protect customer data. This means they need to use robust firewall technologies and features like in-flow virus protection and intrusion prevention systems to make this possible. These security features detect and eradicate threats before they even get to your server.
According to a report by RapidScale, a staggering 94% of businesses benefited from increased security after moving to the cloud. 91% of these businesses stated that moving to the cloud allowed them to meet government compliance requirements with ease.
Scalable Business Resources
Cloud solutions cater to your ever-changing business requirements, which gives you the ability to scale resources efficiently and quickly. You can upgrade your bandwidth or storage plans at a moment's notice.
The best thing about the cloud is that it comes with the pay-per-use option, and it makes planning relatively simpler due to its cost transparency.
With this kind of scalability, you do not have to deal with the risks normally associated with in-house operations, like maintenance for instance. You have zero up-front investment, a professional solution and high-performance resources available 24/7.
Due to this the scalability that cloud computing delivers, your business can scale as well. You can allocate funds to create efficiencies and opportunities for growth, which may have been impossible before.
Environmentally Friendly
If you are all about a greener future, your business can lead the way into the feature by adopting cloud computing to reduce your carbon footprint considerably.
You no longer need your own data center, nor do you need to worry about cooling solutions, which is a costly affair as well. Apart from reducing your own carbon footprint, due to the economies of scale, your provider uses energy more efficiently than you ever could.
By adopting cloud computing, you reduce the overall impact on the environment, which is always a good thing.
All in all, the pros of adopting cloud computing outweigh any cons. It enables business efficiency to such an extent that you are able to run your business smoothly. At the same time, the availability of resources when required reduce your IT costs, giving you the necessary funds to invest elsewhere where it is most important.
Rest assured, cloud computing is everything you need for your business, and much more. Your employees are happy, your information is encrypted, and your workflows finally make sense. Finally, your business reaches new horizons.
Author Bio
Emma Megan is a passionate tech blogger at Mars Technology, a Virginia based Data Security and Cyber security Company. She is passionate about technology and loves to analyze the tech industry in her spare time and stay in touch with the latest happenings.